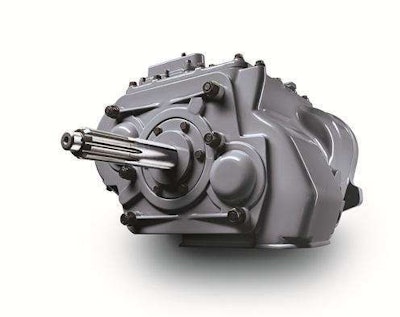 Eaton announces it has added several new transmission model families to its Eaton Authorized Rebuilder program and extended the warranty period for covered transmissions
The program now gives fleets and independent drivers additional options to purchase locally rebuilt transmissions with 100 percent genuine Eaton content, the company says.
With these new model additions, more than 60 transmissions are now available in the Authorized Rebuilder program.  All transmissions purchased as part of the Authorized Rebuilder program will now carry 24 months of warranty coverage, which is up from the 18 months of coverage that was included with the initial launch, the company says.
"These enhancements are being made as a direct result of the feedback that we have been getting from the marketplace," says Bill Fouch, Eaton's NAFTA aftermarket marketing manager. "It illustrates our commitment to making the Authorized Rebuilder program a win-win opportunity for everyone involved."
The Eaton Authorized Rebuilders are Power Train, Indianapolis, Ind.; TransAxle and TRC, Cinnaminson, N.J.; and Valley Truck Parts, Grand Rapids, Mich. Power Train has 12 locations in Indiana, Kentucky and Ohio. TransAxle and TRC have 24 locations on the east coast, and Valley Truck Parts has five locations in Michigan and eight distribution centers throughout North America.
Commenting on his experience with the program, Larry Higashi, vice president – remanufacturing for Power Train, says, "This warranty enhancement exemplifies the commitment that Eaton and the Authorized Rebuilders have for ensuring reliable transmission performance. Our customers can realize the value proposition of a worry free product backed and supported by the Eaton network."
To be recognized as an Eaton Authorized Rebuilder, the staffs of these three companies were required to take Eaton's technical and sales training, meet Eaton's re-use and rebuild criteria, and must use 100 percent genuine Eaton content for all of the transmissions rebuilt as part of the program.
Eaton says it provides the program participants with the warranty coverage and marketing support, including signage and tags for the rebuilt units, promotional materials, and advertising support.
"Our Authorized Rebuilders have met stringent quality rebuild requirements," adds Fouch. "Only the best rebuilders can hang the Eaton Authorized Rebuilder sign on their places of business."