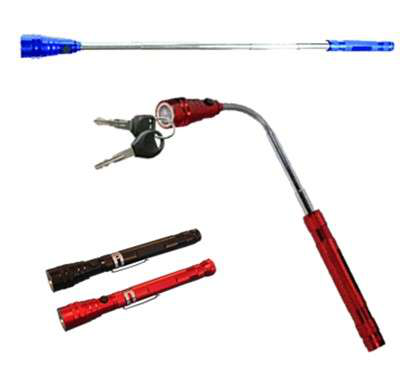 With two magnetic ends on each side, Impeltronics says its new LED Telescoping Magnetic Flashlight makes picking up magnetic items a breeze.
Impeltronics says its new flashlight can stretch to nearly 2 ft., just like a telescope and has a flexible LED 360- degree directional rotation.
Offered in black, silver, red, blue and pink, Impeltronics says the light is constructed from aluminum and has a stainless steel clip, as well as batteries to get the device working on first use. Perfect for keeping in a tool box or putting in the back of a truck, the flashlight is also energy efficient and easily moved from one place to another, the company says.