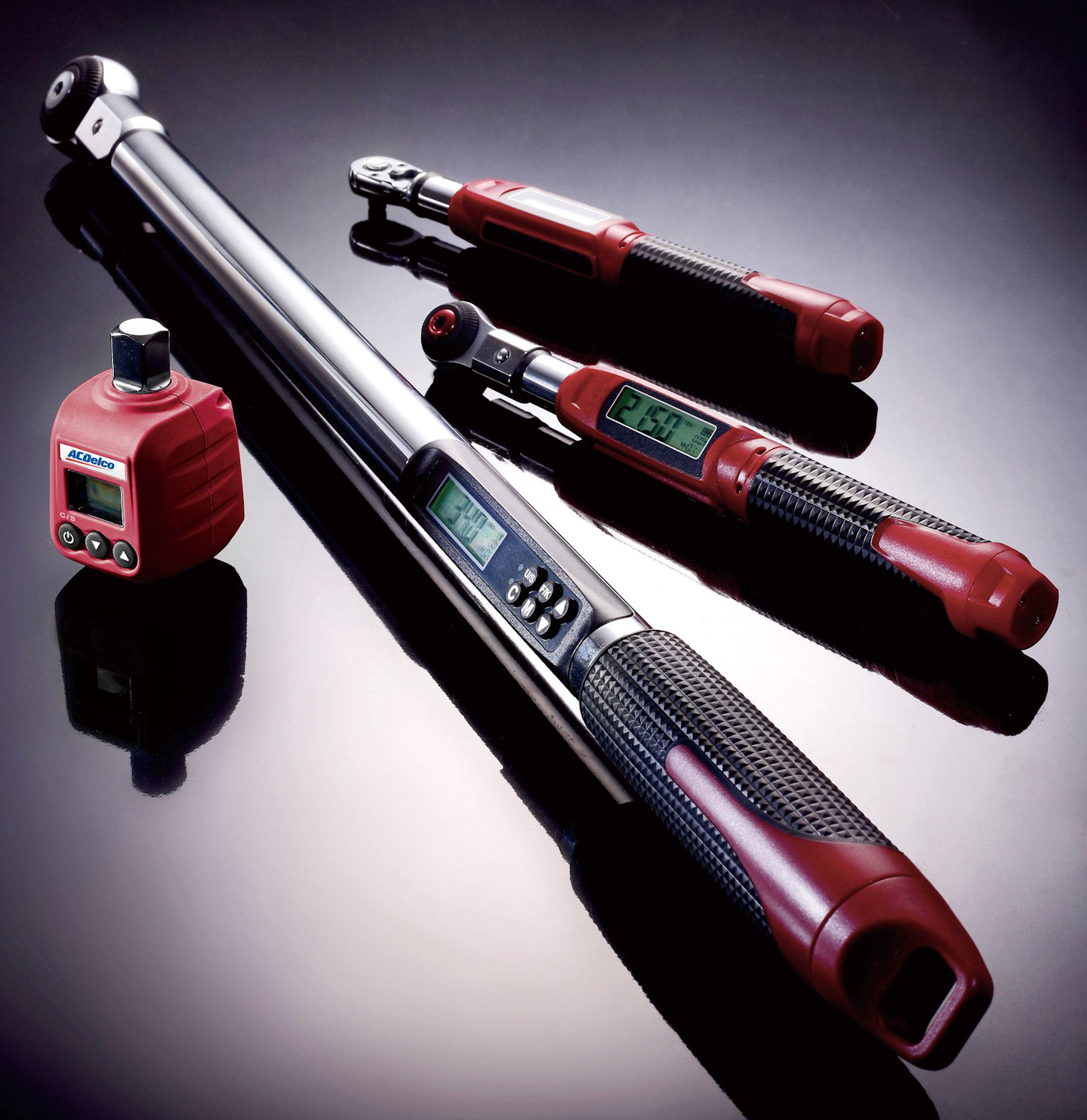 ACDelco introduces a new line of Digital Torque and Angle Electronic wrenches, which incorporate the latest technology in a simple to use digital wrench.
Precisely designed to meet the needs of the torque professional where torque plus angle is required, ACDelco says the new releases include: seven models of Angle Wrenches; four models of Interchangeable Wrenches; three models of Digital Wrenches.
ACDelco says Angle Wrenches perform reliable accuracy of CW: ±1.5 percent CCW: ± 2.5 pecent, and can record 30 sets of torque value. Interchangeable Wrenches allow users to switch from square driver to open-end.
The tools also feature selections ranging from 1/4 in. drive at 1.11 ft-lbs. to 1 in. drive with maximum 738 ft.-lbs. that allow operating for a truck, car, bike, motorcycle and TPMS, the company says.