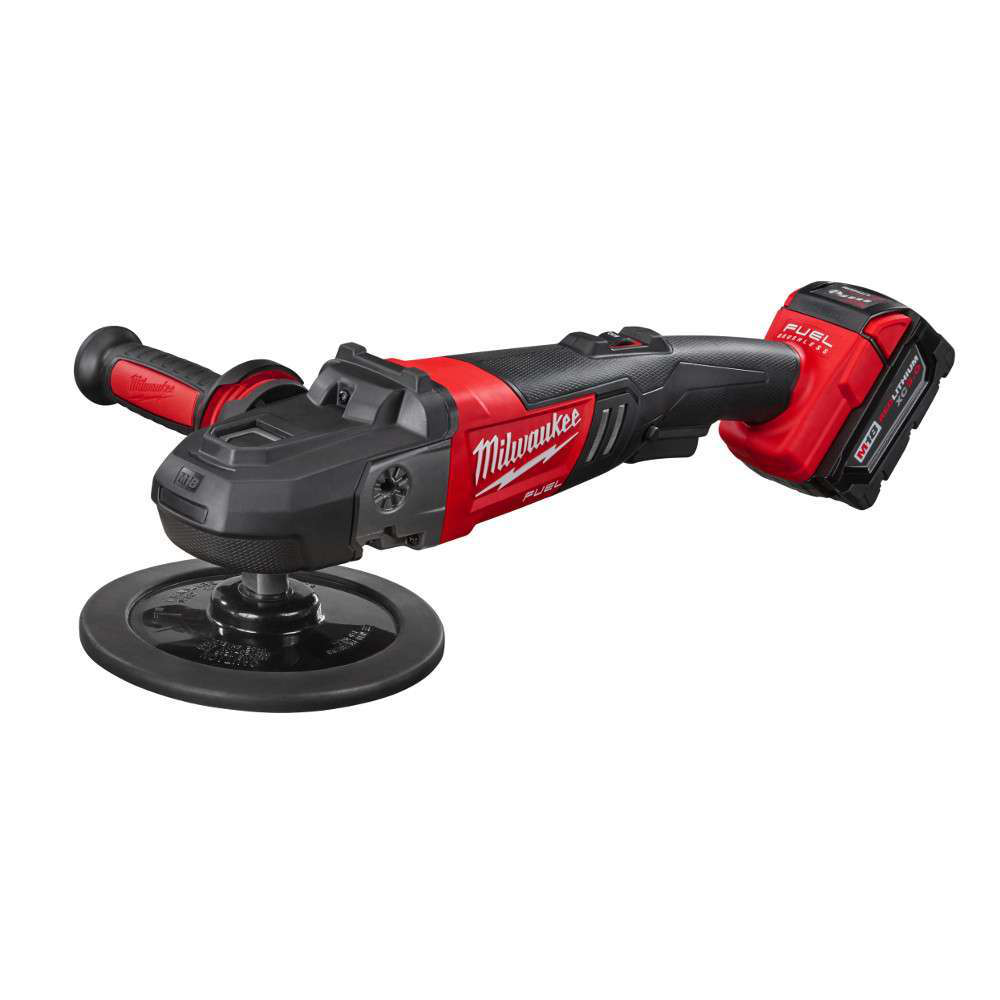 Milwaukee Tool introduces the M18 FUEL 7 in. Variable Speed Polisher.
One pound lighter than its corded counterpart, Milwaukee says the speed polisher features a variable speed dial and trigger and nearly 2,200 RPMs to tackle even the most demanding jobs. Milwaukee says the tool can polish an entire car on one charge.
"Because cordless options today do not have the power to complete large polishing projects, users are hindered by tools with cords that they have to wrestle with. Frequently they'll need to throw these cords over their shoulders and adjust those cords to keep from dragging along the side of the car and creating more scratches. This constant distraction can be a huge productivity-killer," says Andrew Plowman, director of marketing for Milwaukee Tool.
"By incorporating our three exclusive innovations – the Powerstate brushless motor, Redlithium battery pack, and Redlink PLUS Intelligence – our new M18 FUEL 7 in. Variable Speed Polisher allows for maximum productivity and delivers game-changing performance that rivals similar corded polishers."
Milwaukee says the polisher features an ergonomic design that focuses on three key benefits: speed control, balance, and weight. The new polisher is also designed to distribute more of its weight over the pad, providing natural pressure on the surface area and more comfort to the user, as well as total control and power when polishing in the center of larger areas like hoods or roofs, the company says. And at more than 1 lb. lighter than industry-leading corded competitors, users will experience less fatigue, as well as more maneuverability and portability while polishing.