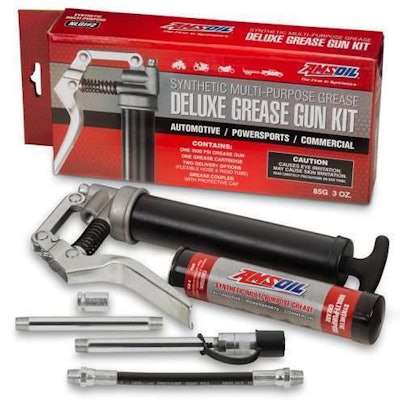 Amsoil introduces its Deluxe Grease Gun Kit, which the company says provides smooth mess-free application in commercial equipment.
Developing up to 3,500 psi, Amsoil says the grease gun is engineered to offer improved pumping performance and ensure adequate grease is applied for the application.
The kit includes two grease-distribution options, flexible hose and rigid pipe. The pistol-grip design and rigid pipe allow for one-handed grease application, while the flexible hose is designed to access hard-to-reach locations. Two head ports allow for increased flexibility and comfort, while the plastic tip cover helps protect against contamination from debris. A plunger also helps simplify loading, the company says.