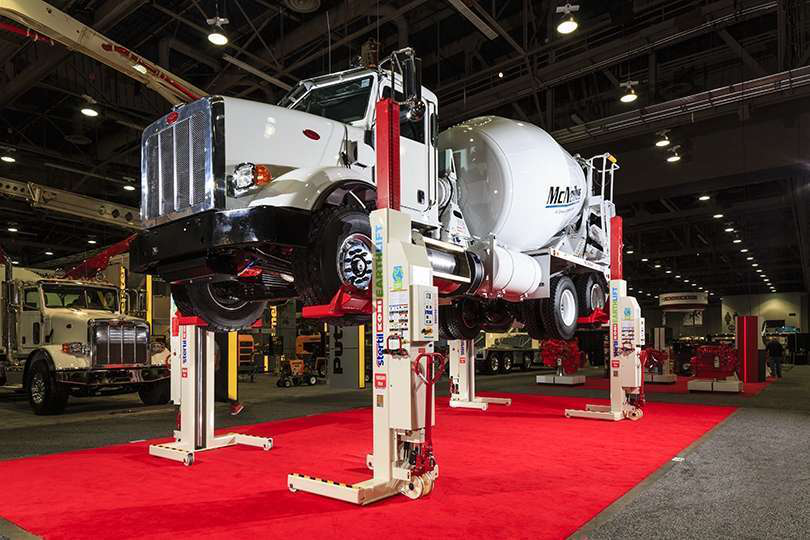 Stertil-Koni said Wednesday that adjustable forks now come standard on the recently introduced ST 1085 Mobile Column Lifts, in both standard and wide fork models. Previously, fixed forks were standard and adjustable was an option.
The ST 1085 features a lifting capacity of 18,500 lbs. per column. It also features the Multi Master System, equipped with a control box on each individual column. In that way, lifting columns can be operated individually, in pairs or a complete set with the touch of a single button, the company says.
Using hydraulic technology, the ST 1085 only takes 94 seconds to reach its maximum lifting height of 73 inches.
The fork can be readily shifted to accommodate the diameter of virtually any size tire that can raised with this lift.