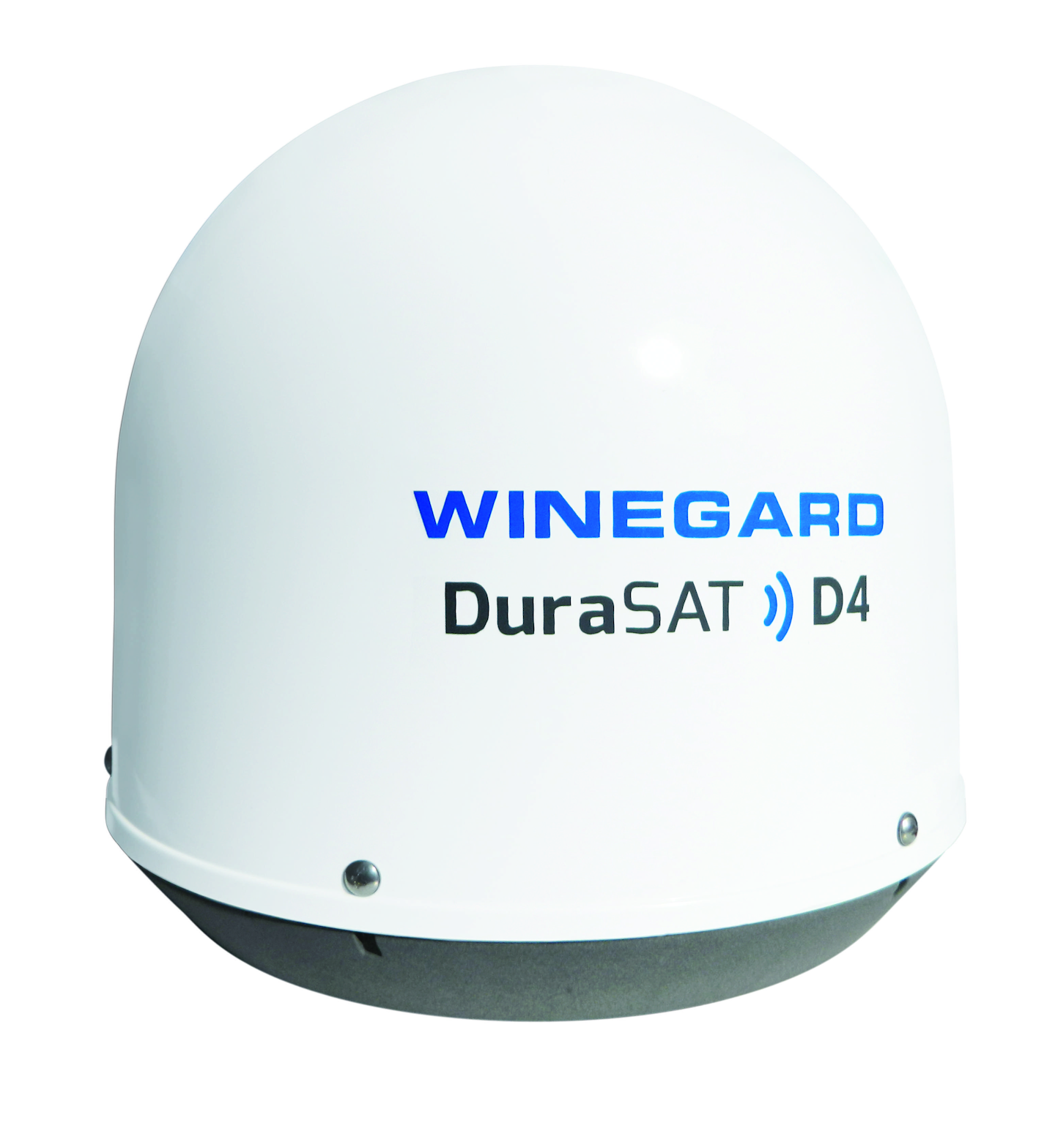 Winegard introducesthe DuraSAT D4, an automatic in-motion satellite TV antenna designed for use in the trucking market.
Wineguard says the antenna is almost half the size than its predecessor, the DuraSAT, and features a sleeker lightweight design. It is fully automatic, and requires users to just connect a coax cable to a receiver and a receiver to at TV to complete setup. The antenna is powered through a 12V output (included), but can be connected to an 110V outlet with a power converter (sold separately).
Also included is a wall plate for added convenience inside the cab, the company says.  It can be mounted with ease with two compatible accessories. Both the rear cab mount (MT-SM10) and permanent roof kit mount (RK-2000) are currently available (sold separately).
It is engineered to survive more than 600,000 commercial trucking miles.
"The DuraSAT D4 pushes the 'size-versus-performance-trade-off' common to satellite antennas to the limit," says Erik Guldager, national sales manager for Winegard Mobile. "Reducing the size by nearly half of our original, without compromising performance or durability, is truly what makes Winegard the leader in antenna design. Consumers want smaller, faster, better and Winegard has once again delivered with the DuraSAT D4."