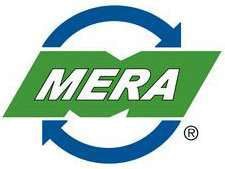 The Motor & Equipment Remanufacturers Association says it is concerned about proposed new federal documentation changes, including a new definition for "Remanufactured Vehicles."
In April, the Federal Transit Administration proposed updated policy changes that would alter the current definition.
As currently written, the new definition would impact all vehicles subject to 'Award Management Requirements,' which governs grants to municipal and state transit authorities. Vehicles covered by this program include buses, trains, and ferries operating within various transit systems.
The new FTA definition reads "… a remanufactured vehicle must meet all of the requirements for new bus models (e.g., useful life, bus testing, etc.)…"
Though these requirements are not specifically detailed in the documentation changes, forcing remanufacturing companies to meet "new" manufacturing requirements would be cost prohibitive, negatively impacting remanufacturing company revenues and by extension, U.S.-based manufacturing jobs, MERA says.
"Remanufactured engines and other key components provide customers with a high-quality, cost-effective, sustainable option that is good for the environment," says Shawn Zwicker, global operations leader, remanufacturing, Cummins, Inc. "Many of our customers could be impacted by the FTA's proposed requirements."
MERA has taken the stance, with the support of the Motor & Equipment Manufacturers Association's (MEMA), that the FTA proposal does not fully recognize the benefits and quality of remanufacturing, nor does it acknowledge the growing use of remanufactured motor vehicle components by states and the federal government in their vehicle fleets, the organization says. MERA contends that proposal could impact how remanufactured components are selected and applied in the marketplace.
In support of remanufacturers, MEMA submitted comments to the FTA recommending the removal or revision of its proposed definition, citing the elimination of options for remanufactured engines because requiring them to meet the requirements of a new bus would be cost-prohibitive, negatively impacting the viability of a significant, well-established market segment of the vehicle industry.
Contact MERA at 248-750-1280 or info@mera.org.