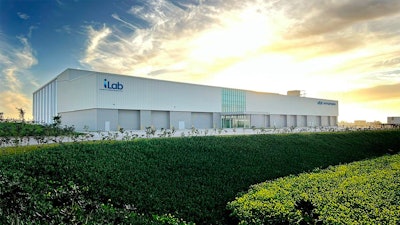 Hyundai Translead announces the grand opening of its new Innovation Lab (iLab). The cutting-edge facility will serve as a hub for customer driven innovation and creativity, as Hyundai Translead continues to push the boundaries of what is possible in the transportation industry.
The result of a $20 million investment, the new iLab covers an area of over 174,000 square feet. The new facility is equipped with advanced equipment and technology, including a full trailer road simulator, static and fatigue testing equipment, an automated floor testing system, and computer-controlled thermal booth. Hyundai Translead says the facility is designed to support the company's ongoing efforts to develop and validate new innovative products and technologies.
"We are excited to unveil our new iLab, which will be a driving force for accelerated growth and capabilities," says Bong Jae Lee, CEO of Hyundai Translead. "With this new facility, we will be able to both expand and accelerate Hyundai Translead's engineering and product development with greater in-house testing and validation capacity."
Hyundai Translead says load testing, stress simulation, durability and thermal measurement, process efficiency, and materials affirmation are all handled onsite, improving final quality and time to production. A dedicated pilot inspection area is also available resulting in an enhanced customer review process and experience.
The company says testing equipment and capabilities at the iLab include:
Road Simulator — The new Road Simulator validates in-house durability testing for Hyundai trailers and container chassis by exposing full trailers to the dynamics of real-world use resulting in improved durability and accelerated validation.
Static and Fatigue Material Testing — The new testing equipment supports a broad array of mechanical loading configurations and testing types to meet the ever-evolving design requirements. The modular construction of the tester can accommodate multiple tests for components.
This equipment enhances product durability and reliability by enabling accurate test design verification of new products.
Automated Floor Testing — A new Automated Guided Vehicle (AGV) enables automated floor validation.
Additional Capabilities — The iLab's additional capabilities include an engineering lab for material mechanical property testing, insulation performance and thermal conductivity, corrosion testing, and detailed material analysis capabilities.
"Innovation and quality are at the heart of everything we do, from product development and manufacturing to the customer's entire ownership experience and beyond," says Sean Kenney, Hyundai Translead's Chief Sales Officer. "Combined with proven manufacturing excellence and product innovation, the new iLab further ensures that Hyundai Translead continues to move the industry forward."