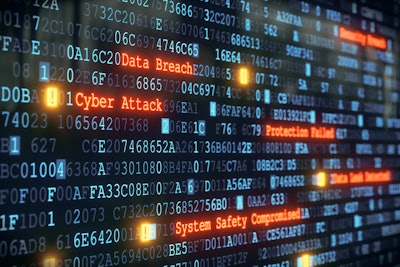 Karmak was recently targeted by a ransomware attack, the company announced Friday. The incident occurred on Feb. 14.
Karmak says it shut down its internal servers to minimize the damage caused by the attack.
Jim Allen, Karmak president and CEO notified the company's customer base of the attack via email, stating at the time: "Our current situation is that we were impacted by a ransomware incident. The ransomware was able to encrypt some of our systems, which has resulted in an outage for some of you.
He added, "We have engaged third parties to assist our internal team in working to restore our systems. We have also notified law enforcement and federal authorities and have an all-hands on deck operation working hard to get things back up and operational."
[RELATED: Four tips to prevent cyberattacks on your business]
The attack resulted in approximately 18% of Karmak's customers being unable to operate in their business system for approximately 10 business days. Karmak says the server that communicates specific OEM information also was affected by the attack, which resulted in some customers not being able to transmit some data to their respective OEM.
Karmak states its technical teams have worked tirelessly to restore impacted services. In an effort to keep customers aware of the progress being made, daily status updates with as much information as possible have been provided, the company says.
Since the incident, Karmak says it has received a tremendous outpouring of support from the Karmak customer base and partners who provided sentiments of encouragement and a resolved commitment to partnership. Others sent care packages, and several offered resources to help with the recovery efforts.
Karmak has been in business for more than 40 years; the company says this was an unprecedented event. The heavy-duty industry and the strength in the relationships between Karmak and their customers, partners, and the OEMs has been the "driving force" behind the resolve to come out of this situation better and stronger. Karmak adds its continued commitment to protecting customer's data, business, and partnership cannot be overstated.