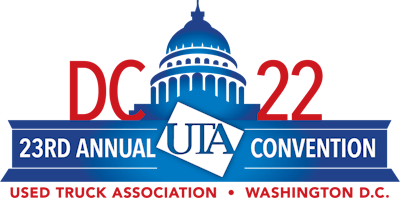 The upcoming 2022 Used Truck Association (UTA) Convention will have two of the most knowledgeable economic experts in the used truck industry speak on the current economic environment.
Chris Kuehl is managing director of Armada Corporate Intelligence and chief economist for several organizations. Kuehl has spoken at other UTA Conventions, offering his insightful overview and comments regarding the U.S. economy.
Steve Tam is vice president of ACT Research, which specializes in analyzing the commercial truck industry. Tam's area of focus is the used truck industry, which has helped make him a subject matter expert for used trucks. His comments will encompass topics such as used truck inventory, used truck pricing and other factors of interest to truck and equipment dealers and attendees.
This year's 23rd Annual UTA Convention is being held at the Gaylord National Resort on the Potomac River in National Harbor, Md., near Washington, D.C. For information on the UTA Convention, visit the website.