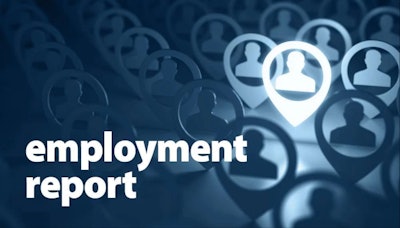 The following employment changes were announced to the trucking industry last week (June 28-July 4, 2021).
Carolina International Trucks has hired Jason Bell to the position of leasing director. Bell will be responsible for the Service, Sales and Rental departments in the Leasing Division.
Dana Incorporated announced a leadership change. Byron Foster will succeed Bob Pyle as president, Light Vehicle Drive Systems. Pyle announced that he will be leaving Dana, effective July 9, to accept a CEO position outside the mobility industry.
The Motor and Equipment Remanufacturers Association (MERA) welcomed new council members. CEO Council: Anita Barlow, BorgWarner; Neil Chambers, Ceramex N. America; Phil Falk, Auto Electric International; and Krisi Schell, SRC Holdings. Remanufacturing Business Council: Megan Drews, ETE Reman; Paola Carmona, Dana; Scott Dalenberg, SRC Holdings; Megan Drews, ETE Reman; and Joe Hoffman, Springfield ReManufacturing. Technology & Operations Council: Jeremy Dodd, SRC Electrical and Pat Muldoon, CRP Industries
The North American Trailer Dealers Association (NATDA) announced the reformation of its Dealer Advisory Board, composed of five dealer members from various parts of the North America. The 2021 Dealer Advisory Board consists of Nick Mirsberger, owner, Mirsberger Sales and Service (Hilbert, Wis.); Chuck Morrison IV, vice president, Truck'n America (Waldorf, Md.); Ken Swank, general manager, White Spruce Trailer Sales (Anchorage, Alaska); Shane Thompson, president, Action Trailers (Strathroy, Ontario); and Keith Wright, owner, K's Trailer Parts and Service Sales (Cheyenne, Wy.)
Stertil-Koni announced Glenn Orn has joined the company in the newly created post of Northeast Regional Sales Manager.
Western Global, a provider of portable tanks and dispensing equipment for the storage and handling of fuels, lubricants and other fluids, announces Jeff Lowe as its director of product management.