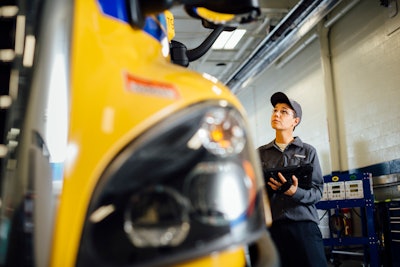 As Millennials age and become more entrenched in America's workforce, more data continues to become available about their career aspirations and expectations from employers.
For a generation once perceived as disinterested in work and unwilling to commit to a job by older generations, Millennials are proving to be as loyal to their employers than Generation X has been. They also represent the largest living generation and greatest segment of America's workforce.
What does that mean for trucking's service channel?
The same thing it means for every other industry: It's time to start catering to your younger employees. They are your future. Don't push them away.
Trucks, Parts, Service recently asked service providers from across the United States how they are working to develop and promote career pathway programs in their operations to attract and retain quality technicians. Here are some of the industry's responses.
Peter Savage, director, quality and implementations, Clarke Power Services:
"Managers work with technicians throughout the year to stay in touch and understand their wants and desires for advancement. There are a certain number of technicians who wish to remain as technicians for the foreseeable future and there are additional training opportunities for them. For those wishing to advance to leadership positions, we work to plan the steps and milestones for them to put themselves in the position where they are qualified to move. While there are no promises, we value their desires and attempt to help them advance as much as possible."
Bobby Willingham, president, Davenport & Willingham:
"We always remind them that knowledge is powerful. The more you know, the more valuable you become. We encourage them to keep abreast of advances in the industry. We make available any training opportunities that are possible … We have open shop meetings and management level meetings frequently to discuss needs and opportunities. Our employees are exposed to more than normal. This creates an inclusive environment and allows them speak and share their concerns or desires."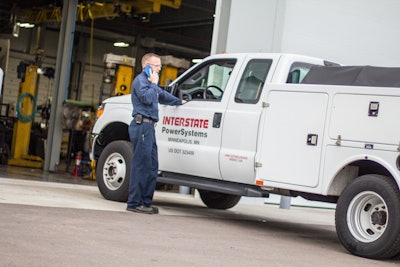 Angela Fink, vice president, human resources, Interstate Power Systems:
"We are developing a new career ladder for all technicians. We evaluate employees through factors such as quality, productivity, communication, knowledge of job, work organization, cooperation and commitment, administration and documentation, problem solving, attendance and punctuality and safety and maintenance. Our ladder covers the development from an entry level technician to lead technician and foreman. We promote from within and technicians with the interest and ability to manage others have opportunities to become service managers and branch managers."
Ron Schwartz, vice president, staffing, Penske Transportation Solutions:
"We have training and educational opportunities for technicians through an ASE credited training program that allows techs to move up the ladder. They can come in as an entry level Tech 3 and work their ways towards being an experienced Tech 1 or a lead technician if they choose to remain a subject matter expert.
[RELATED: Understanding young techs is vital to keeping them]
"The tech also can elect to place themselves on a management track, where they can serve as a supervisor, branch or service manager all the way up to a vice president position. Within the maintenance organization, they can also work as a trainer, in our collision repair operations, or even in our 24/7 center. As a large company, we also have many other opportunities to work in other parts of the company."
Aven L. Sharp, general manager, Stewart & Stevenson:
"We have a formal succession plan where opportunities can be identified and shared with a tech so they can see there is a path for growth. We do a gap analysis on high potential 'movers' and schedule training accordingly."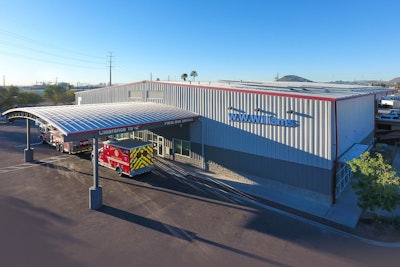 Erica Volpe, director, human resources, W.W. Williams:
"W.W. Williams has developed a comprehensive technician mentoring program that provides guidance to train and develop technicians as part of our overall strategic initiative of being the preferred employer for technicians. This 'one-on-one' cultural program offers an outline to quickly train new technicians to a productive level, gives a thorough understanding of The Williams Way, and helps with the successful assimilation into the work environment … Beyond mentoring, technicians, regardless of their level, also receive a technician development plan when hired. This is a detailed 'roadmap' of every level of a technician within the company. At any given time, the technician can refer to this clear plan to see exactly where their skillset and experience place them and what they need to accomplish to advance."
This is the second article in a June series from Trucks, Parts, Service regarding technician retention practices. To access the lead story, "Understanding young techs is vital to keeping them," please CLICK HERE.