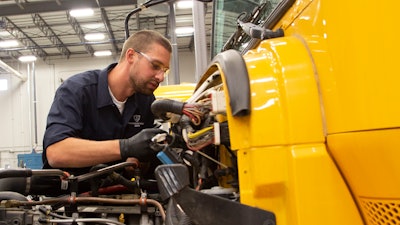 Let's first acknowledge the obvious. It's hard to fill open job positions now. Not just in trucking. Everywhere. America's unemployed workforce is in high demand. As the U.S. economy rebounds and expands after being decimated by COVID-19, companies from all industries from across the nation are battling it out for America's available workers.
For many retail and entertainment establishments, the sudden and extreme worker shortage is unprecedented. For trucking, it's a tale as old as time.
Despite placing multiple positions on America's list of most common jobs, this is not an industry with an embarrassment of riches regarding workers. Some segments of trucking are always battling workplace shortages and, with barriers to entry for the industry's two most populous jobs, trucking's workforce is perpetually understaffed.
Yet if there's any silver lining to trucking's ongoing workforce woes, it's this: businesses in this industry understand the importance of worker retention. That isn't to say everyone is great at keeping their workers. Movement still happens. But most companies are aware when it comes to hiring, you don't have to fill positions that never open in the first place.
For service shops, hiring and retaining technicians has long been priority number one. But over the last decade, the tactics long relied upon by service shops to keep good techs have started to falter. With experienced Baby Boomer technicians increasingly reaching retirement age, service providers are learning the new generation entering the workforce is unique compared to its predecessors.
Millennials have garnered a lot of labels since entering the workforce — many of them unfair. But while they might not be lazy and unmotivated, Millennials expectations of their employers are different than their predecessors. To sustain a Millennial workforce in the years to come, service providers must recognize and understand those differences and meet their new employees where they are.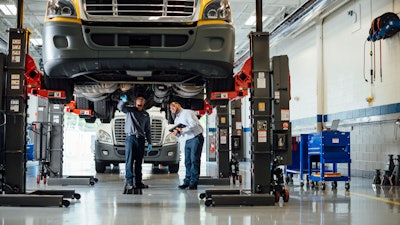 "When I hear people say Millennials don't want to work hard or that they just want to jump from job to job, I always cringe at that because it's not really true," says Jennifer Maher, president, TechForce Foundation. "These kids are willing to work extremely hard but what motivates them is different from other generations."
Maher says understanding that motivation is key to understanding the entire generation. While pay and benefits overwhelmingly remain top drivers in how all technicians perceive a job, they aren't the only factors that influence a Millennial's decision making. Not every tech chases the next raise. Workplace culture, opportunities for advancement and an acceptance of a technician's desires also impact how they view a current or potential job.
"This is the most socially conscious generation since World War II," Maher says. "[Millennials and Gen Z] want to help people and want what they do to help make the world a better place. I know when I interview young technicians, the happy ones exude pride because they believe their career is helping people … I think we saw during COVID when technicians were labeled 'essential workers.' A lot of young technicians took pride in that."
Penske Truck Leasing has started to push that messaging across its service network, says Gregg Mangione, senior vice president, maintenance, recognizing that employee buy-in is stronger when associates feel acknowledged, respected and valued.
"Our technicians and customer service representatives are our most important strategic asset. Their projection of Penske's customer-focused culture drives the customer experience every day," he says. "But equally so, their expertise and maintenance excellence drive uptime and confidence for our customers. They are the growth engine for our organization."
[RELATED: Millennials are career focused; your business needs to be too]
Young technicians also appreciate open-door policies and employers who view them as people with hopes and dreams instead of tools to complete tasks and earn revenue.
"These kids expect a roadmap. 'What do I need to do to get to the next level?'" says Maher. "That's not how Boomers and Gen Xers were raised, but these kids have watched their parents slave away at jobs for years and get nowhere. They aren't going to do that."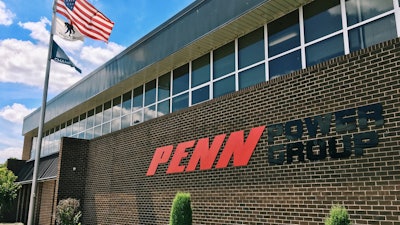 At Penn Power Group, a WheelTime member company, Executive Vice President of Operations Michael Aldrich says career pathways discussions have become standard during employee reviews and are encouraged whenever needed. He adds Penn Power Group also has developed and publicly posted in every shop defined training paths for how technicians can rise throughout the company, and "internal candidates are encouraged to apply for open positions that foster growth and development."
Another WheelTime member company, W.W. Williams, is using a similar career path development tactic, says Human Resources Director Erica Volpe. "Our managers work closely with our technicians to establish and pursue a plan to achieve their next level and ultimate career goals."
Accolades and public recognition also can go a long way toward developing loyalty.
[RELATED: There's more to technician recruiting than posting jobs]
Technician competitions, such as TMC's SuperTech and FutureTech contests, related state events and corporate contests, TechForce's FutureTechs Rock program and other technician appreciation initiatives enable technicians to receive public acknowledgement of their proficiency and shop excellence. And if those programs are not available, service providers can still choose to recognize technicians during team meetings, intra-office memos or personal discussions.
"We make sure to sit down to have regular conversation with our techs to make sure they know they are appreciated," says Matt Bauer, general manager, Bauer Truck Repair. "They are our biggest assets. Without them we don't have anything."
Ana Salcido, Navistar technician recruitment manager, says International's dealer network recognized its more than 5,600 technicians during TMC's National Technician Appreciation Week last year to thank them for their commitment during such a trying year. "It was a great opportunity for us to get to know our technicians and show our gratitude for their hard work and commitment to one of the economy's most demanding and important jobs," she says.
It also helps to remember how a technician's commitment to a business may impact their family. At WheelTime member company Stewart & Stevenson, General Manager Aven L. Sharp says significant other gifts and support for new parents is one way the company can say thank you to families "to ensure they are supportive of their significant other for the time they put into their job here."
Recognition coupled with other benefits help too. At WheelTime member company Clarke Power Services, recognition "shout outs" are broadcast to the entire organization with the top shout out receiving a 'Clarke Coin' that puts a technician in a pool to win additional PTO or other prizes, says Peter Savage, director, quality and implementations.
The key is "creating a culture that makes most of our technicians want to stay with us," he says. "There are obvious financial options available to our managers, but technicians want to come to a place where they are respected, have a clean environment in which they work and assistance in providing things to improve their work life."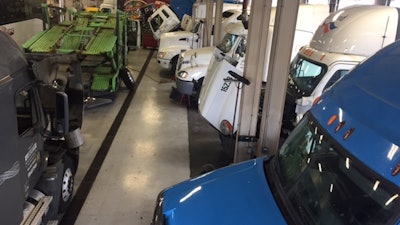 Additionally, Maher says a lot of young technicians she's worked with have stated they enjoy being able to meet and communicate with customers after a job well done. She says the thanks and gratitude provided by the customers can reaffirm to the tech their work is valued and appreciated.
"Newer techs need to hear how the quality job they do is important and appreciated," adds Abe Wahlquist, safety lead, WheelTime member company Smith Power Products. "The value isn't as clear to them without direct stories or accounts. Supervisors passing something on to them doesn't hold the value as something they can see from the customers."
But it's also vital to understand while Millennials may expect a different workplace experience, pay and benefits still matter. A 2018 survey of more than 1,200 professional technicians by Randall-Reilly (publisher of Trucks, Parts, Service), discovered that 60 percent of diesel technicians would be willing to leave their current job and industry for better pay and/or benefits in another industry. And that percentage represented technicians of all ages, not just youngsters.
The tactics detailed above can help to create a corporate culture where Millennials are seen, heard and respected. They can help make young people more comfortable with and appreciative of their employer. But those tactics alone will not eliminate tech turnover. Young technicians are just like everyone else, they want to earn a decent living to be able to take care of themselves and their families.
Mangione says Penske has had success using continuous wage surveys to ensure the company's compensation and benefits packages remain competitive. He says the company also offers bonus programs and merit increases to motivate employees, as well as tools and funding for educational opportunities. Each tactic is designed to further strengthen the employee-employer relationship.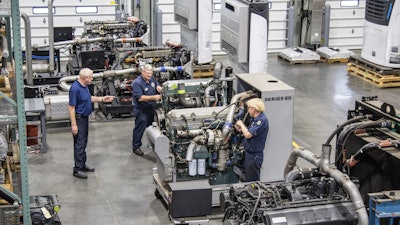 Bobby Willingham says strong pay and great benefits have been vital to retaining technicians at Davenport & Willingham since it opened in 1989. Both during hiring and internal discussions with staff, Willingham says he always highlights the company's benefits package so techs fully understand how much the service provider commits to its employees. Willingham, the company's president, says the tactic works well — the average service time of a Davenport & Willingham technician is 13.5 years.
"Employee benefits are important to driven individuals," he says. "Our philosophy has been to provide what is affordable and beneficial. Health insurance, paid time off for holidays and vacations, along with some other perks are provided. Incentive-based bonuses and Christmas bonuses also are available. These benefits, along with competitive wages, are what will steer someone away from looking for another place of employment. I certainly admit this is expensive, but losing valuable people will cost more."
The latter is an excellent point, says Luke Todd, manager, The Service Company.
"Retaining techs isn't nearly the struggle that finding new ones can be," he says. "There are things we can do in our business — productivity bonuses, employee recognition and other things — that can help us keep technicians. We have a strong family culture here and we make everyone a part of that."
Mangione agrees. "The number of technicians we need every year to support our growth is challenging enough. If we are not focused on our turnover, the hiring challenge could grow exponentially."
This is the first article in a June series from Trucks, Parts, Service regarding technician retention practices. To access the second story, "Millennials are career focused; your business needs to be too," please CLICK HERE.