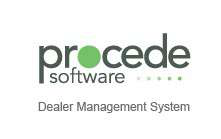 Procede Software on Tuesday announced the general release of Excede DMS version 9.22.
Procede CEO Larry Kettler says this latest version release of Procede's enterprise dealer management system comprises a vast set with more than 150 functional and user experience improvements designed to deliver an increase in overall dealership productivity and drive performance. The result is a new DMS that Procede says optimizes workflow, increases the speed of key processes, decreases keystrokes, and minimize steps—while simultaneously maintaining system reliability and overall behavioral consistency.
"As dealerships continue to evolve faster than ever, we remain intensely focused on proactively engaging and listening to our customers so we can deliver more," Kettler says.  "And we continue to leverage the decision we made over fifteen years ago to build an innovative dealer management system for the heavy-duty truck industry using Microsoft technology and specifically SQL Server."
Kettler says production on 9.22 began nearly 18 months ago. Using full agile developmental technology Kettler says Procede was able to move faster than ever before through the upgrade, working hand in hand with its customers at every step to ensure the final project met customers' wants and needs.
Beltway Companies, the largest international truck dealer in the state of Maryland, was one of five dealership groups that were directly involved in both Beta and Pilot testing of the Excede DMS v9.22 release.
"We are so excited that we got involved early with Excede version 9.22 because of all the new features it has," says Monica Gramlich, Beltway CFO. "These improvements have allowed our dealership to gain more efficiencies than ever before."
Functional enhancements and operational workflow improvements in Excede DMS v9.22 also result in a product that is easier for the dealership to maintain and support, while substantially decreasing overall employee training costs. This was done thanks to a focus on an intuitive user experience, which Kettler says should allow existing users to operate the system more efficiently, and will allow new employee on-boarding to occur at a faster rate.
"Our focus throughout [development] was how do we make things easier" for dealers, Kettler says.
Excede DMS v9.22 is available now and Procede says current customers are gearing up for the much-anticipated upgrade.