Earlier this month we announced the finalists for our sixth annual Successful Dealer Award. Nominated by the trucking industry and selected by the Successful Dealer editorial staff, this year's finalists feature one prior award winner, one past finalist and three first-time finalists. Over the next few months, we will be regularly profiling each business in the lead up to our 2018 Successful Dealer Award presentation in October.
Those features begin this week as we check in with 2018 Successful Dealer Award finalist The Larson Group.
This is the first time The Larson Group has earned a nomination for the Successful Dealer Award. The answers below were provided by the team at The Larson Group.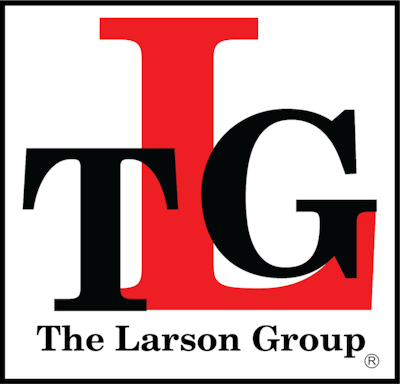 When was your business founded, and by whom?
The Larson Group was founded in September 1987 by Claire and Glenn Larson. After running a small, regional truck line, then selling Peterbilts for a dealer in South Dakota for several years, the father and son duo dreamed of owning a Peterbilt dealership, and – after building a relationship with Peterbilt Motors Company – that opportunity was given to them in Springfield, Mo., with Peterbilt of Springfield.
How many locations do you have?
The Larson Group has a total of 20 locations. Peterbilt of Springfield (Strafford), Peterbilt of Joplin (Joplin), Mid-America Peterbilt (O'Fallon), Peterbilt of Sikeston (Sikeston), Peterbilt of Willow Springs (Willow Springs), Truck Component Services (Strafford), TRP of Fenton (Fenton) in Missouri. Peterbilt of Fort Smith (Van Buren) and Peterbilt of NW Arkansas (Lowell) in Arkansas. Peterbilt of St. Louis (Sauget) in Illinois. Peterbilt of Cincinnati (Cincinnati) and Peterbilt of Dayton (Dayton) in Ohio. Peterbilt of Evansville (Evansville), Peterbilt of Louisville (Jeffersonville), Great Lakes Peterbilt (Portage) in Indiana. Peterbilt of Northern KY (Erlanger) in Kentucky. Peterbilt of Charlotte and Peterbilt of Raleigh in North Carolina. Peterbilt of Florence and Peterbilt of Charleston in South Carolina.
How many employees do you have?
As of late July The Larson Group has a total of 1,033 employees.
Please describe the full complement of services offered by your organization?
The Larson Group is a full-service dealer organization offering new and used truck sales, service, parts, body shop, financing, truck leasing, rental and contract maintenance products.
What is your company's value proposition?
The Larson Group strives to keep customers for life through an unsurpassed customer experience in all areas of commercial transportation services – from our extensive list of Peterbilts for sale to our commercial truck fleet services, always available when you need them.
How do you differentiate your business from your competitors?
From the beginning, The Larson Group has believed in the red oval and it is proud to be oval only. And while TLG believes strongly in Peterbilt products, its roots lie deeply in trucking. TLG's leaders all contributed to running the family's small, regional truck line in South Dakota more than 30 years ago, which it knows resonates immensely with its customers and employees.
After spotting trends in customer needs, it also implemented an original program, TLG Guru, a 24-hour call center for over-the-road fleet maintenance for reduced downtime and revenue loss alike, allowing technicians to diagnose a problem before a truck even gets to a service bay
Why do you believe the trucking industry has nominated your business for this award?
The Larson Group has made a measurable impact over the last 30 years as a passionate advocate for the trucking community. The Larson family, a clan of trucking enthusiasts dedicated to their customers and employees, grew a single dealership into a 20-location dealer group filled with a team of professionals that follow its founders' methods of building meaningful relationships, working hard to generate results and standing by family values.
Always striving to keep its customers for life, TLG intends to be influential in the trucking industry, innovative in its technological and marketing efforts, supportive in its local communities, and directly interpersonal with those it does business with every day.
The Successful Dealer Award is sponsored by Automann, Interstate Billing and Premium 2000.