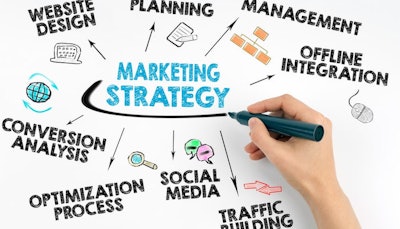 In the competitive truck and trailer sales business, companies always need to be looking for ways to market their companies. Even more important is to have a strategy in place to determine how successful the marketing efforts are and know how to measure that success.
What's more, COVID-19 has forced a lot of companies to rethink how they spend their marketing dollars. Because the pandemic has changed the way customers shop, dealers have to be nimble and ready to tweak how and where they allocate their marketing budget.
"Our marketing budget in 2021 is going to be somewhat fluid and we are planning on adjusting as needed. If 2020 taught us anything in marketing, it's that we need to be flexible and ready to adjust strategy and approach quickly and without notice," says Kristin Oftedahl, marketing communications manager, Rihm Kenworth.
In general, Oftedahl says Rihm allocates separate marketing budgets for each of its areas of business, truck sales, parts sales, service, leasing and rental all have separate budgets and projections for the year. "Across all of these areas, we have a slight increase planned for marketing spend in 2021 compared with 2020," she adds.
Mid-State Truck Service is another dealer that has shifted marketing plans because of the pandemic, says Marketing Manager Stephanie Ott.
"With the new age we're living in, digital marketing is key," Ott says. "We used to utilize a lot of funds toward events and promotional items but more dollars [currently] are being spent on digital marketing such as radio, TV and search engine optimization (SEO)/search engine marketing (SEM)."
Marketing strategies
Marketing Coordinator Quint Eno says the three top initiatives for Utility Keystone Trailer Sales in 2021 are website improvements, third-party advertising and digital marketing.
"In our opinion, the key to any initiative's success is how well it complements or ties into other efforts. In other words, are you unifying your brand across all channels?" says Eno.
He adds through split testing — which entails creating two campaigns and comparing the results — and much refining, "our paid media and digital strategies have begun to gain traction."
Eno says Utility Keystone is looking to maintain 2020's success in 2021, coupled with an increased focus on owned media, such as the company website, blogs and vlogs. "We would focus on creating more content to increase brand awareness and brand equity," he says.
Ott says social media is a great tool and Mid-State Truck Service is revamping its social media presence. The company has also found success messaging customers directly to their inbox.
"We have an email company that we use and are redesigning new email campaigns for sales we're doing on parts and service and new product launches," she says. "Blogs also are a great tool that dealers and service centers can use. Find information that your clientele will be interested in and with enough effort into marketing the blog, you could become someone's source for their truck related information, thus driving more traffic to your website."
Rihm has seen a lot of growth in the past three years with five new locations, and with that growth comes a need for additional publicity, advertising and increased sales.
"My marketing priorities then shift from helping human resources staff a new location one day, to attending local chamber of commerce events or setting up an interview with the local TV station the next," Oftedahl says. "We use traditional tactics like billboards along major interstates near our locations for awareness marketing, and community events like parades and county fairs to get our name out in the communities we serve."
Oftedahl says Rihm Kenworth, like other dealerships in the industry, are fairly traditional in its advertising. Today she estimates Truck Paper leads to about 20 percent of the company's truck sales leads, though other tools are beginning to gain traction.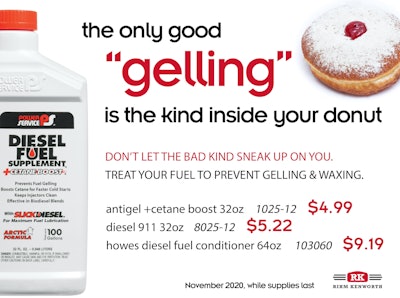 "Though a good amount of my time is graphic design work for print materials, I'm starting to see a shift in more online options coming available like [Trucks, Parts, Service publisher] Randall Reilly's EquipmentExperts.com and more experimentation with social media like Facebook Marketplace, which I think is  good for us and our industry," Oftedahl says.
Rihm Kenworth's own website recently has become more effective than in the past for the dealer's marketing efforts. Traffic to the site has doubled compared with two years ago.
"Two major things played into that increase: Implementing a site optimization plan to improve search results and user experience on-site, and the growing number of people using online resources to make more informed purchase decisions," says Oftedahl.
"When it comes to any business, your website is the most valuable owned asset you have. Optimizing and capturing search traffic, and then providing the best possible experience on your website, should be part of your marketing plan if it isn't already," she says.
Other marketing strategies Rihm Kenworth employs are social media for lead generation with occasional sponsored content; print media; its blog which has been driving traffic from Google, e-mail campaigns and a text messaging program, Oftedahl says.
"The most powerful social media tool available for moving equipment is Facebook, which has much stronger engagement than other social platforms like Twitter and LinkedIn," Melissa Moss, senior director of digital marketing, Randall-Reilly, publisher of Trucks, Parts, Service, said in TPS' Used Truck Guide.
"We see a higher engagement rate with Facebook in terms of click through rates and lead form submissions. I think a lot of people underestimate Facebook with the demographic we often target in heavy equipment sales, but with more than 2 billion active Facebook users in the world, it's just a place you cannot afford to not be present," Moss said.
To read Part 2 of the feature, CLICK HERE.