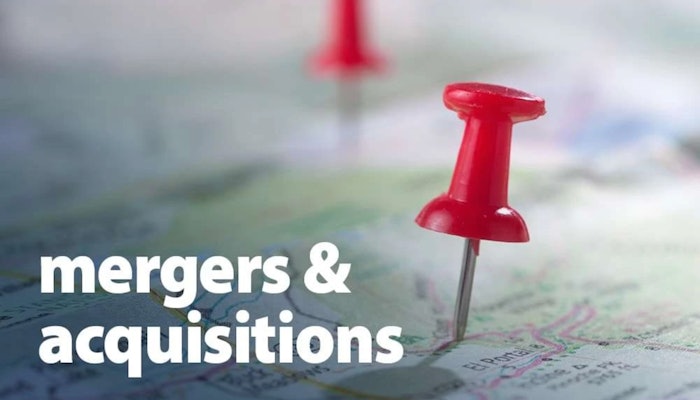 The first month of the new year has been a busy one for acquisitions in the dealer, aftermarket and supplier worlds.
Once again, dealers were the busiest segment of the Trucks, Parts, Service audience when it came to businesses changing hands.
Established dealer, service operations expand
Bruckner Truck Sales started the year by adding three facilities in Arkansas, acquired from Shipley Motor Equipment Company. The new locations are in Fort Smith, Lowell and Pottsville, Ark. "We are excited to expand our presence into the Arkansas area with the acquisition of Shipley's," said Brian Bruckner, president, Bruckner Truck Sales.
Midwest dealer Kriete Truck Centers was next, acquiring the Mack dealer Scaffidi Truck Centers and adding locations in Stevens Point and Tomahawk, Wis. "We are proud stewards of the Mack brand, and to be able to expand into new markets while teaming up with successful Mack partners is a real blessing," said David Kriete, president and CEO, Kriete Truck Centers.
The third acquisition of the year in the dealer space came from All Roads, which acquired Hickory International's facility in Bel Air, Md. All Roads will convert the facility into its third Kenworth Mid Atlantic facility in Maryland. "This acquisition is consistent with our promise to bring premium products to premium customers in the market," said All Roads CEO Andy Franklin.
In the rental and leasing market, American Trailer Rental Group announced on Jan. 5, it had completed the acquisition of Arizona Storage Rental. With the addition, ATRG CEO Jonathan Brooks said the company "continues its strategy to build a national family of brands supporting our customers throughout their supply chains with high quality storage, cartage and over-the-road trailer solutions."
Aftermarket parts and service businesses weren't quite as active in January, though some businesses did change hands.
On Jan. 6, it was announced that Cox Automotive has acquired medium- and heavy-duty mobile maintenance business Dickinson Fleet Services. DFS has been on an active growth trend for years, and Cox Automotive says this investment bolsters the capabilities and geographic reach of Cox Automotive Mobility's nationwide Pivet fleet services marketplace.
Another national chain, FleetPride, also had an acquisition in January, adding the Georgia-based service business L&N Truck Service. The acquisition upped FleetPride's national service network to 48 locations, and helped the company "further enhance [its] service and parts network in the southeastern United States," said CEO Al Dragone.
Suppliers make a few moves
The first supplier transaction of 2021 came from Diesel Forward. The company acquired fuel systems component supplier DIPACO and its more than 1,000 aftermarket SKUs. Diesel Forward said will continue to provide these products under the DIPACO brand, as DIPACO will be an additional product line that Diesel Forward adds to its portfolio.
The other supplier acquisition of the month was Dexter Axle. The company acquired Redneck Inc. and its Redline products. "This partnership will further our ability to provide quality products to manufacturers, distributors, dealers and service centers," says Fred Bentley, DexKo Global CEO.