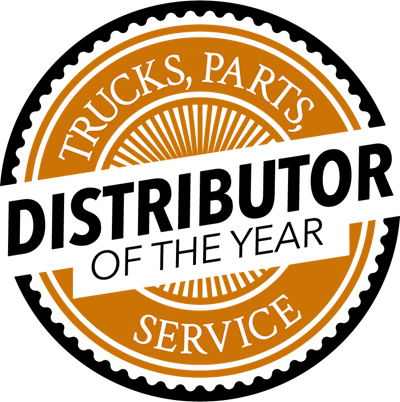 Last month, Trucks, Parts, Service announced the finalists for our landmark 20th Distributor of the Year Award, sponsored by the Commercial Vehicle Solutions Network (CVSN), Interstate Billing, Karmak Meritor and High Bar Brands' Minimizer and Premier Manufacturing.
This year's finalists are an impressive group, representing 46 points of sale across ten states. They also have more than 400 years of experience serving the transportation industry. We will profile these businesses in the months ahead, but before we do, we decided to ask each finalist to tell us more about their operations in their own words. We start with Covington Heavy Duty Parts.
This is the first Distributor of the Year finalist nomination for Covington Heavy Duty Parts. The answers below were provided by Vice President Todd Pate.
When was your business founded? And by whom?
Covington Heavy Duty Parts Inc., was founded in 1972 by Don Aughtman. Aughtman sold the business in 1993 to the current owner Jimmy Pate.
How many locations do you have? (Please list the cities)
We have eight heavy-duty parts locations and one cleaner and equipment location: Andalusia, Ala.; Andalusia, Ala. (Cleaner & Equipment); Monroeville, Ala.; Brewton, Ala.; Panama City, Fla.; Dothan, Ala.; Opelika, Ala.; Pensacola, Fla.; Demopolis, Ala.
How many employees do you have?
We have 72 employees.
What is your company's value proposition?
Covington Heavy Duty Parts is a family-owned business that has earned a genuine reputation for providing quality name-brand parts, technical expertise and outstanding customer service.
Do you offer any additional services to complement your parts offering?
All eight heavy-duty parts locations offer hydraulic and A/C hose repair and fly wheel resurfacing. Andalusia and Dothan have 100-ton press and u-bolt machines; Dothan has full driveline shop. Also, Andalusia Cleaner & Equipment location has three service trucks that sell, install and service car/truck lifts, cold/hot water pressure washers, air compressors and all shop equipment.
How do you differentiate your business from your competitors?
At Covington Heavy Duty Parts we value our employees input and suggestions. Being a family business we have a great team and strive to work together to provide knowledge and help to our customers. We believe in people buying from people, so if you service your customers and help fix their problems they will continue to do business and build relationships.
Covington Heavy Parts has been a stockholder of VIPAR Heavy Duty since 1996; that has helped our company stay competitive in the market and increase our bottom line. VIPAR Heavy Duty is the elite of marketing groups and we feel privileged to be a stockholder.
Why do you believe the heavy-duty aftermarket has nominated you for this award?
Covington Heavy Duty Parts has been in business nearly 50 years, we have seen a lot of changes in the heavy-duty aftermarket industry. We change and adapt to our customers' needs, we work close with our suppliers and have developed strong relationships and feel suppliers want to do business with us.