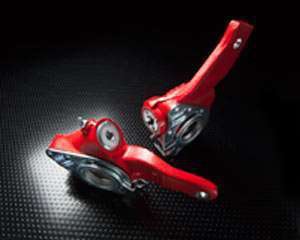 Webb Brake Adjusters is expanding its line to include a complete family of automatic brake adjusters for intra-city bus and inter-city motor coach applications, the company says.
These clearance sensing automatic brake adjusters are designed for the severe duty requirements of the transit market.
"We are excited to launch our full line of automatic brake adjusters specifically designed for the demanding requirements of city bus and motor coach applications," says Bryan Long, director of sales for Webb Brake Adjusters.
"With this product line expansion, Webb now has a complete line of adjusters for any heavy duty trucking or transit need."
Webb's transit automatic brake adjusters utilize the proven clearance sensing design and are available in 5.5″ to 7″ arm lengths in 10, 26 and 28 spline models, the company says.
These products are sold worldwide for OEM first fit and in the aftermarket through several nationwide distributors.