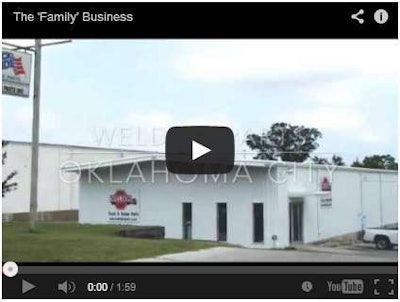 Trucking has always been filled with successful family businesses. Many of the largest fleets in North America — Swift, J.B. Hunt, Schneider, Werner Enterprises —started as small family businesses, as did some of the industry's most recognizable truck brands — Kenworth, Mack, Peterbilt.
While some of those large scale operations have since transitioned away from the family business model, family businesses remain a vital part of the North American trucking landscape.
In no area is that clearer than parts and service, where family-owned dealerships, distributors and service providers still make up a majority of the industry.
Nearly 70 percent of responders to a recent Truck Parts & Service survey said they work for or operate a family business. More than 50 percent of those businesses are at least two generations old. (For more from this survey, continue reading and/or see Part II of this report.)
The aftermarket doesn't just attract family operations; it supports them.
To understand how the aftermarket has become such a haven for family businesses, it's important to look at the businesses in it, and the families who have built them.
Please click here to read this Truck Parts & Service special report.