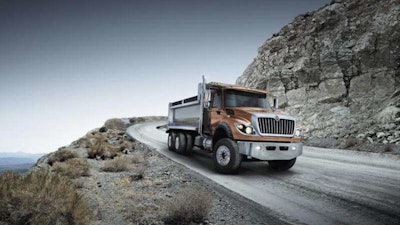 A settlement has been reached in a class action lawsuit against Navistar in Canada.
The proposed settlement of CAD $14.5 million, will go to Canadian individuals or businesses, excluding Quebec, who on or before Feb. 24, 2022, purchased or leased for more than 30 days a 2011-2014 Navistar vehicle with a MaxxForce 11-, 13- or 15-liter engine using EGR technology.
This would include Paystar, Workstar, Transtar, 9900i, Lonestar and Prostar models.
[RELATED: U.S. judge approves Navistar MaxxForce engine class-action settlement]
The settlement is not an admission of liability, fault or wrongdoing, but is a compromise of disupted claims. It is meant to resolve all outstanding class litigation against Navistar in Canada, excluding Quebec, including similar cases in Ontario, Alberta and Manitoba.
The suit alleges that Navistar Canada, Navistar Inc., Navistar International Corporation and Harbour International Trucks sold or leased vehicles with defective advanced exhaust gas recirculation (EGR) systems.
A court still must approve the settlement, and that hearing is set for Nov. 30. If you are eligible and want to be included in the class and the settlement, you don't need to do anything now. The deadline to exclude yourself or to object to the settlement is Nov. 17. You can read more and calculate a potential payment on the settlement website.