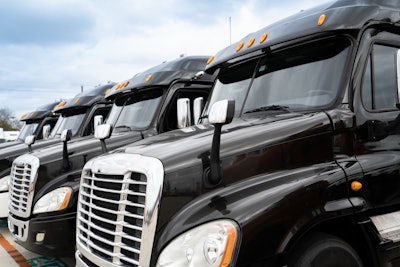 ACT Research confirmed Wednesday what was first reported by J.D. Power on Tuesday — May was the first poor month in a long time for used truck sales.
ACT states preliminary used Class 8 retail volumes (same dealer sales) fell 10 percent month over month in May and were 40 percent lower than the same period in 2021. Average price and age were virtually unchanged in the month, down 1 percent and up 1 percent, while average miles fell by 2 percent from April. Price also was up 66 percent year over year despite slight increases in age and miles.
Yet these stable numbers likely indicate a market shift for the used truck space after more than a year of unfettering pricing growth.
"Unfortunately, long-awaited reports of loosening inventories come at exactly the wrong time in the cycle. At the same time, this is part of the phenomenon that defines an inflection point of the cycle," says Steve Tam, vice president, ACT Research. "Freight growth is slowing, soon to begin shrinking. Yet, since profitability tends to lag the cycle, truckers continue to make money and invest in equipment, ultimately over-capacitizing the market.
"As a direct result, the industry is already seeing significant downward pressure on freight rates, which will result in decreased truck demand, and ultimately, lower truck prices."
[RELATED: J.D. Power reports used market dynamics shifting; prices fell in May]
Tam also noted that while pricing overall was resilient in May, falling prices should be expected in the months ahead.
"Further, steeper declines are already impacting segments of the market and expected to broaden," he says. "This is the beginning of the end of the cycle, which promises to be every bit as exciting on the way down as it was on the way up."