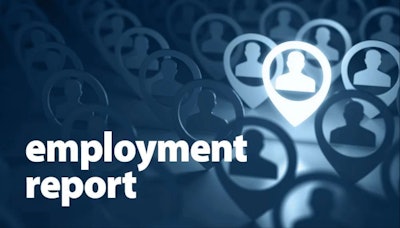 The following employment changes were announced to the trucking industry last week (April 19-25, 2021).
To submit an employment announcement, please contact us here.
Corcentric announced three appointments to the leadership team. Ed Benack has been appointed chief customer officer, Manish Jaiswal as chief product officer and Brent Kinman as senior vice president of North American sales.
FinditParts has added Ken Ingram as vice president, digital content.
J&J Truck Bodies and Trailers has appointed Nolan Link as national trailer sales manager.
Mickey Truck Bodies has hired Bryan Trogdon as vice president of engineering.
National Truck Protection Co. Inc. has hired Geoff Stigler as chief commercial officer.
Plus (formerly Plus.ai), a provider of self-driving truck technology, announced Lori Heino-Royer has joined Plus as senior director, strategic partnerships.
STEMCO has hired Amy Considine as president. Considine was recently vice president of supply chain and capability center for EnPro, the parent company of STEMCO.
Edward Frazier Helms, principal of HDA Truck Pride member Transit Parts, has died. He was 75.
TuSimple announced the addition of three new members to its executive advisory board: Nicole Nason, chief safety officer and head of external affairs, Cavnue; Persio Lisboa, president and CEO, Navistar International Corporation; and Richard Kramer, chairman of the board, CEO and president, The Goodyear Tire and Rubber Company.