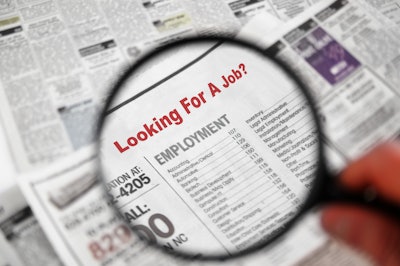 With twice as many job openings as job seekers in today's workforce, hiring has never been harder.
Candidates are in demand, and they know it. During a presentation Monday at the Commercial Vehicle Solutions Network (CVSN) Aftermarket Distribution Summit, Amber Milot with ECS Limited shared how employee recruiting has fundamentally changed over the last two years, and what that means for small business owners.
Milot acknowledges up front that recruiting has become an exhausting, daunting challenge — "it is more difficult to find talent than customers," — but also notes there have never been more solutions available for businesses to leverage to uncover, connect with and land top candidates.
In the years ahead, Milot says she has no doubt: "The companies that choose to focus strategically on recruiting and retention are going to win."
Milot says one mistake far too many businesses make is labeling recruiting as a human resources (HR) function. Milot says HR departments are very good evaluating existing candidates — people who have already sent in their resume or completed a job application — to determine the right candidates to interview. But she says HR teams aren't built or trained to find new people. Milot says if you want to sell elite candidates on your business, you should use your sales and business development teams to recruit them.
"You need people who are actively pursuing passive candidates," she says. "The best way to get the cream of the crop is to have people who have time to go out and hunt."
How does that work? Milot recommends developing a recruiting culture where all existing associates are on the same page about how to present their company and work in conjunction internally to "talk about the importance of recruiting and its impact on growth." Milot says some examples of a recruiting culture include monthly meetings with all managers to discuss open positions, meaningful employee referral bonuses, internal transition programs to sustain existing talent and strategic candidate recruitment programs.
[RELATED: CVSN honors late industry titan; announces winners of GenNext's 4 Under 40 Awards]
Milot also stresses the importance of proactive communication with any and all prospective candidates.
"Time kills all deals," she says. "If you have a new applicant, call them the day they apply" to begin the evaluation and interview process.
But employee engagement alone is no guarantee of recruiting success. Milot says how a company publicly positions itself also has a large impact on how it is viewed by job seekers. This includes job board usage, social media marketing and even a company's own website.
On the latter, Milot says far too many businesses fail to have a Careers page on the website. She says that can be killer for recruiting because it "shows people you are not hiring" — even if that is not the case. She says just a link on the top of one's homepage to a list of available openings is better than nothing, but advises if you're going to prioritize a Careers page it also should promote your business, with a clear message of why people should work for you, the benefits you offer, testimonials from your own employees and more.
Finally, Milot notes the best defense against the rigors of employee recruitment remain good retention programs.
Employees who feel respected and appreciated in their roles are less likely to look elsewhere and more likely to promote their employers to others. Milot also says employee retention, like recruitment, can be improved over time. She notes corporate fairness and transparency, career mapping, tuition assistance and a multitude of benefits programs that employers can offer that can strengthen an employee's commitment to their company.