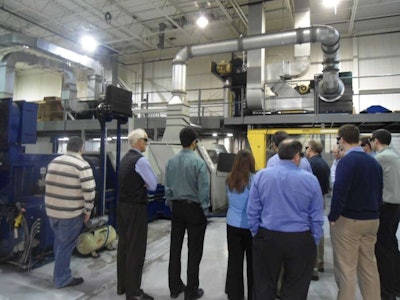 TMD Friction has released a 2014 schedule of its brake training classes.
TMD says the classes will be held May 14, Aug. 13 and Nov. 12, 2014 at TMD's location in Michigan. The one-day class is free to attend, and interested parties can sign up by contacting John Thompson at TMD Friction at 248-635-4850, or john.thompson@tmdfriction.com.
"The classes are in high demand and we have received great feedback from attendees," says Fabio Jurchaks, sales and engineering director, NAFTA for TMD Friction. "Not only do we cover foundation drum and disc brake theory and function, we also cover friction materials:  processing, evaluation, testing and certification of brake linings and pads.
"Fleet spec'ing is also covered, so fleets have a better idea of what should and should not be installed on a wheel end during a brake reline. Many in the class had no idea that so much was involved to bring a premium brake lining to the heavy-duty truck market."