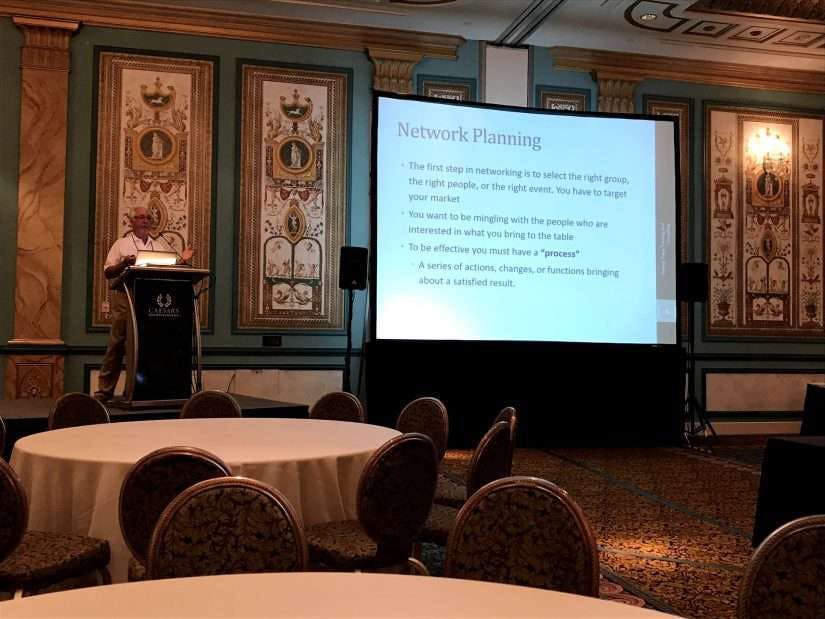 It's easy to look at a networking session at an industry event as the time when the food comes out. When the drinks are free.
But during a workshop presentation at last year's Used Truck Association (UTA) annual convention, George Papp, professional sales consultant and trainer for the Used Truck Association's (UTA) "Selling for Success" training seminars, says how you approach your next networking event can have a major impact on your business and your bottom line.
He says meeting someone new is an opportunity to earn their business.
Salesmanship doesn't start when a customer walks in your door or calls you on the phone. A good sales person should put their best foot forward and attempt to build relationships with anyone they meet, because you never know a person's interest and buying power until you get to know them.
When it comes to networking, Papp says it's not about who you can meet, but how you manage conversations with new people that can help build long-lasting relationships. It's about making that right first impression and learning about someone so you can follow up and nurture that relationship moving forward.
Plan ahead. Papp says the first step is being prepared long before you even enter a convention ballroom. This means not only picking the right events to attend but tracking down attendee lists and looking for other guests you'd like to meet. From there, Papp says it's important to learn about those people and their businesses so when you find them later you know enough about them to carry on a strong conversation.
Talk less, listen more. Once that conversation starts, Papp says, it's time to listen.
"We're sales guys, and sales people are great at talking but we have a really hard time listening," he says.
Good, attentive listeners are reassuring to people and will motivate someone new to open up to you. When they do that, Papp says it allows you to learn even more about their operation, and how your product and service can help them. But in that first meeting, Papp says it's not time to kick into the sales pitch. It's better to start by building a personal relationship and then build up to a potential business relationship.
First impressions matter. Your appearance, personality and body language, also matter. Papp says you need to smile, show engaging and positive body language and, if possible, avoid being aggressive or negative at all times as that can kill a first impression. Genuine compliments are another useful tool, as they are always appreciated and will show someone you've been listening or noticed their strengths.
Follow up. Don't underestimate the importance of follow-up conversations. Papp advises to "strike while the iron is hot" and connect with a new contact about a week after a first meeting. The message can be brief — it was a pleasure meeting you, I wanted to touch base with you about …, etc. — in a polite, direct manner. Phone calls and personalized emails will do the job, but whenever possible, Papp is a huge fan of the written note.
"The hand-written note is a lost art," he says. "When was the last time you received one?"