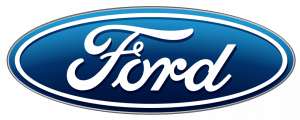 Ford Motor Company announced Wednesday during its quarterly earnings call it will drop all but two passenger cars from its product lineup in the coming years, committing almost exclusively to the truck, sport utility and crossover markets.
The company says it plan to dump the Fiesta, Taurus, Fusion and Focus models, keeping only the Mustang and Focus Active, which is slated for release next year.
Bloomberg reported Wednesday Ford CFO Bob Shanks said Wednesday during the earning call the automaker is attempting to cut costs by $25.5 billion by 2022. By not investing in next generations of any car for North America except the Mustang, the company now anticipates it'll reach an 8 percent profit margin by 2020, two years ahead of schedule, Bloomberg says.
"We're going to feed the healthy part of our business and deal decisively with areas that destroy value," CEO Jim Hackett said during Wednesday's call. "We aren't just exploring partnerships; we've now done them. We aren't just talking about ideas; we've made decisions."