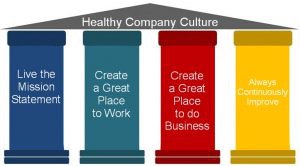 By Charlie Nichols, TAG Truck Center
Every truck dealership has a culture which forms its overall personality and how it's perceived in its market. Although there are many things that influence a dealership's culture, let's examine just four foundational pillars that can result in a healthy bottom line.
The first pillar – Live the mission statement
A lot is said these days about company mission statements. Most are long, lofty sounding treatises that are full of "corporate gobbledygook" that nobody reads or understands. Because they are hard to read and understand, they are not effective and they certainly don't help guide employees.
It's important for employees to understand and actually "live" the mission statement. The mission statement should serve as a litmus test for every decision made. Make sure yours is simple.
For instance, this is the TAG Truck Center mission statement.
We will do what is right. We will do our best. We will treat others the way that we want to be treated.
It's short, simple and easy to understand. Because it's easy to understand, it's not just a bunch of meaningless words either. For us, our mission statement is a true part of our culture. It's the roadmap for the way we do business with vendors, customers and employees. It underpins everything we do.
Of course, we're not perfect. We make mistakes daily. But the mistakes we make are rectified using our mission statement as a very practical guide. Of the four pillars, our mission statement is the cornerstone that strengthens and supports the other three.
The second pillar – Make the dealership a great place to work
The business world talks a lot these days about processes. Effective processes and procedures help employees perform their work consistently and efficiently.
But procedures are worthless without good people. It's the people that implement the processes. To be successful, commercial truck dealerships must attract and keep the best people by becoming great places to work.
For instance, in an effort to create a great work environment for its employees, TAG owners and managers emphasize these four things:
Employees are recognized, appreciated, and treated with respect. TAG sincerely values its employees because it knows they are the heartbeat of the business.
The company invests in its employees and trains them well. The goal is to develop people and help them reach their full potential. TAG understands that the more skilled employees are, the better off they will be and the better off the company will be.
Each location works to remove unnecessary frustrations for employees. Managers make sure they aren't asking employees to complete tasks that don't add value to the business. The goal is for employees to spend time being productive rather than merely performing busywork.
TAG compensates its workforce fairly. It rewards employees for their hard work by providing competitive wages and generous benefits to help them support their families.
Does all this work? Here's proof. In each of the last three years, TAG's corporate office has been named one of the top 60 places to work in Memphis, Tenn. This "Great Place to Work" approach extends to its other locations as well. As a result, TAG has a lot of very good employees who all work together to help the company accomplish the third (and most important) pillar.
The third pillar – Make the dealership a great place to do business
Obviously, all commercial truck dealerships need customers and repeat business. After all, it's the customers who pay the bills! In today's competitive marketplace consumers have many choices, and in order to earn customer loyalty, a dealership must become a great place for customers to do business.
There are many ways to provide good customer service, but start with these three basics:
Listen to the voice of the customer. Learn what's important to them. Find out what customers want and give it to them. Engage them. Listen! Carl Sewell, author of Customers for Life: How to Turn That One-Time Buyer Into a Lifetime Customer puts it this way, "The only thing that matters is what the customer wants. And the only way to know for sure what they want is to ask them."
Make sure the business transaction is easy from start to finish. Never make doing business difficult for customers.
Communicate well with customers! Nothing is more frustrating for customers than the lack of good communication. Absolutely nothing! So always keep customers informed with timely, relevant information.
Customers are the fuel that drives the train. The way to keep them coming is to be a great place to do business. This leads us to the fourth pillar.
The fourth pillar – Continuous improvement
Even the most successful truck dealership cannot afford to rest on its laurels. The marketplace is always changing so dealers must invest time, money, and effort into making continuous improvement an ingrained part of their corporate culture.
For example, at TAG, each location has a designated Continuous Improvement Coordinator who has had specialized training on how to identify opportunities for improvement in all areas of our business. The CIC leads a Change Management Team and together they focus on ways to improve processes, upgrade the facility, increase efficiency, and eliminate waste. All TAG employees are encouraged to get involved. Any idea that can improve the customer experience or employee satisfaction is always considered.
No dealership can achieve perfection. But with an ongoing effort to continuously improve, it might at least approach excellence. The fourth pillar of continuous improvement can make a business stronger and more profitable over time.
There are many other things that make up a company's culture. The enthusiasm and experience of the employees, the age and condition of the facility, the attitude and passion of the owners and management, the pride folks take in their work; all these things and more can help shape culture.
These four pillars of living a solid mission statement (the cornerstone), making the company a great place to work, making the company a great place to do business, and always looking for ways to continuously improve provide a great foundation and a good place to start.
Oh… and one last thing. Make it fun! It's critical to enjoy what you are doing. Business is a game and if you don't enjoy what you are doing you won't consistently win.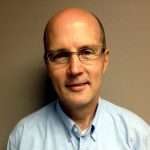 Charlie Nichols lives in Paducah, Ky. He is general manager of the TAG Truck Center in Calvert City, Ky., an Elite Support Certified dealer carrying both the Freightliner and Western Star brands. TAG Truck Center, along with Lonestar Truck Group, operates 21 heavy duty commercial truck dealerships throughout nine states.