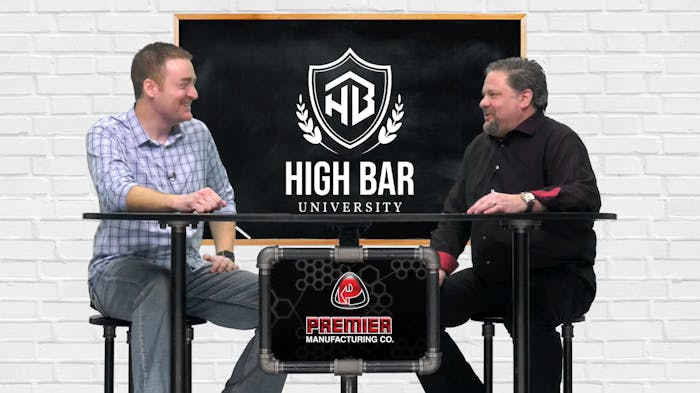 Ever since High Bar Brands' formation in January 2021, the company has made a concerted effort to educate the heavy-duty industry by continually highlighting its two iconic brands, Minimizer and Premier Manufacturing.
Given Minimizer's very popular Minimizer U distributor training program, it is no surprise that the platform is being rebranded as High Bar University.
"This is an excellent opportunity for High Bar Brands distributors to learn more about both Minimizer and Premier Manufacturing," says Steve Hansen, director of marketing, High Bar Brands.
[RELATED: Are your employees learning while locked down?]
High Bar University reaches thousands of distributor salespeople every month. Each 'class' comes in the form of an email, in which the contact clicks a video link to watch that month's short video. High Bar Brands says topics vary from product knowledge to industry issues to website resources.
"Our goal is to educate and train the people the sell our products," Hansen says. "Distributor salespeople are our feet on the street, and this program allows us to reach thousands more a month than we would otherwise be able to."
More than 5,000 users are currently enrolled in the program, and its rewards include monthly gift cards and Smart TVs, as well as an annual trip for two to Las Vegas.
"I would like to think they'd watch anyways, but I know the rewards help," Hansen jokes. "Anything we can do to help our distributors sell Minimizer and Premier Manufacturing, that's what we'll do."