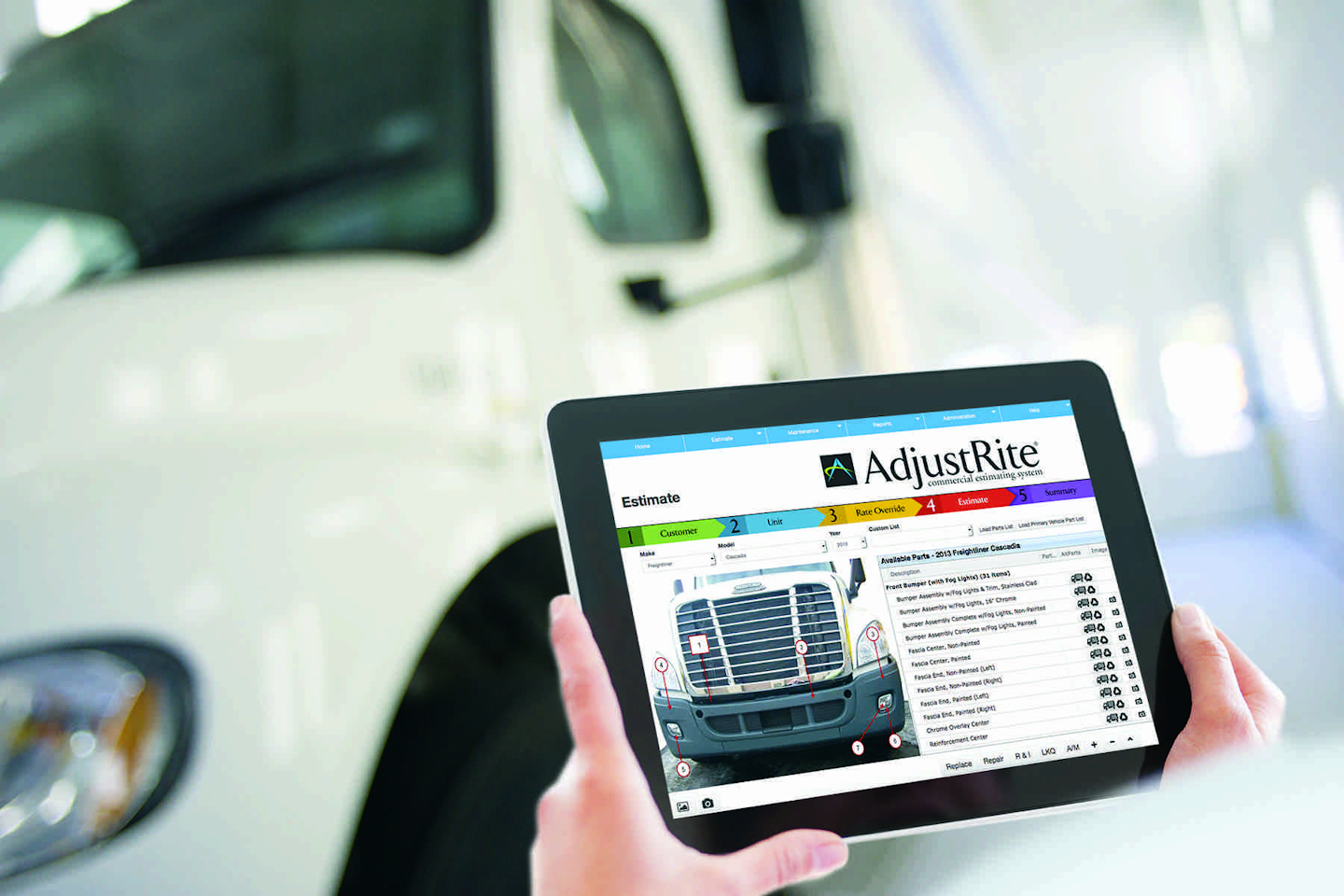 PPG has expanded the capabilities of its AdjustRite commercial estimating system, the only program of its type designed especially for heavy-duty truck repairs, with the introduction of a commercial parts listing component.
The new web-based service, the AdjustRite Commercial Parts Listing Program, is designed to let suppliers post their parts catalogues and inventories online, in turn allowing fleets, repair facilities, insurers and claims personnel to check on parts availability and pricing at the same time that an AdjustRite estimate is being prepared, PPG says. The easy-to-use program covers aftermarket, recycled, reconditioned and new take-off (NTO) parts.
PPG says it requires only an internet connection and works seamlessly on smartphones, most web-enabled tablets, and laptop and desktop computers. No new software is needed.
"This is a unique advance for the commercial repair and claims industry," says Ryan Woolfenden, marketing manager, PPG commercial value-added programs. "The AdjustRite system now combines an estimating platform with sources for parts. Our customers can make immediate, informed decisions. The program simplifies the entire estimating, sourcing and repair process thereby saving time and reducing costs. Everyone involved gains from a streamlined, transparent process."
According to Woolfenden, the program benefits commercial parts providers by giving them direct access to the repair facilities, fleets, insurance companies, independent adjusting companies and third-party administrators making parts decisions along with the heightened visibility such contact yields. The system also generates tracking reports to monitor parts activity and potentially improve inventory management and business development strategy.
PPG says customers gain through multiple alternatives in parts selection, lower estimate, claim and repair cycle times, and more information about parts costs, availability and savings. The AdjustRite Commercial Parts Listing Program is now available to customers using the AdjustRite commercial estimating system.