Returning to our annual countdown for the first time since 2015 is Webb Wheel.
The company earned the No. 6 position on this year's list thanks to its new Steel Shell brake drum product line, originally released in July.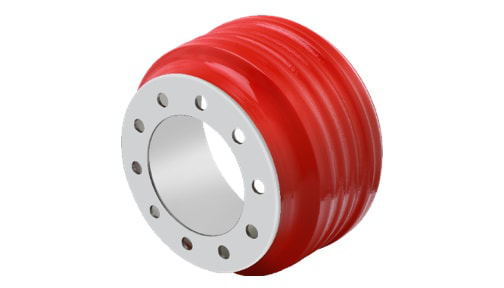 According to the company, the Steel Shell brake drum was released as an addition to the company's existing brake drum line to give fleets the option to purchase a lightweight steel shell brake drum from a proven industry leader.
Webb Wheel said Steel Shell brake drums are on average 15 percent lighter than comparable cast brake drums, thus allowing for increased payloads. The lighter, stronger design is capable thanks to a one-piece outer shell with a fused cast iron brake liner, the company said.
Additionally, Webb said its steel shell brake drums are backed by the company's nationwide warranty and unmatched product support that fleets have come to trust. In July Webb offered three options for a 16.5 in. by 7 in., application and it intended to release five more by year's end.
To read Webb Wheel's original release in its entirety, please CLICK HERE.
Please check back tomorrow as the TPS Top 10 countdown continues with product No. 5.