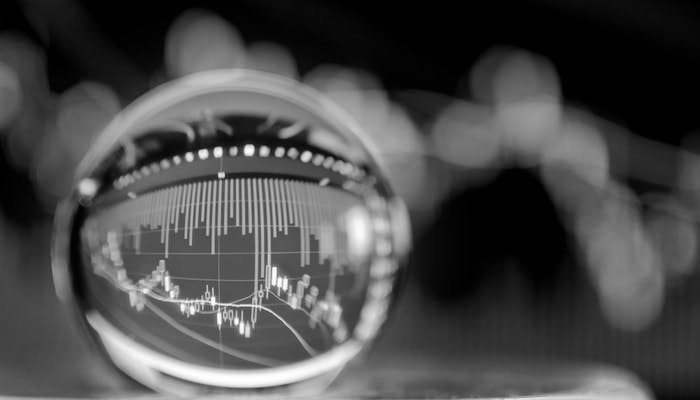 With the most exhausting year in recent memory finally, mercifully, nearing a close, people across the globe (say nothing for the North American trucking industry) are beginning to look with optimism toward 2021.
COVID-19 will follow us into the new year, but with multiple vaccines nearing mass distribution and fleets getting ready to transport them, there is finally light at the end of the pandemic tunnel. There is a good chance some sense of normalcy will return to the world next year.
But while the triumphant return of movie theaters, dine-in restaurants and group activities are unquestionably encouraging for our culture, it is yet to be determined the impact that will have on our little segment of the economy.
The dealer and aftermarket channels took a beating in the second quarter of this year just like everyone else, but for many, the business trough wasn't as deep, nor lasted as long, as expected. And with new and used truck sales, trailer sales and aftermarket business segments all rebounding in the second half of the year as e-commerce, last-mile delivery and the transport of durable goods stabilized the economy, it's hard to predict what's ahead for trucking in the months to come.
Most experts are optimistic yet measured. A COVID-19 vaccine offers a path toward a return to normalcy, but the end of sheltering in place and stay-at-home orders is going to upend the new normal of freight movement we've seen over these past nine months.
In the equipment space, ACT Research reported last week that while there's never been "serious doubt" that demand for commercial vehicles will rise in 2021, there remains questions about if the medium- and heavy-duty markets will grow at an equal pace, or if Class 8 demand will eclipse medium duty. Medium-duty demand has risen at a higher rate than its Class 8 counterparts for most of the last decade and did not suffer quite as much as the heavy truck market in the spring.
"While capacity utilization and productivity are concepts normally reserved for the Class 8 market, medium-duty vehicle operations are clearly feeling the impact of the services-to-goods substitution evidenced by consumer expenditures," says Kenny Vieth, ACT Research president and senior analyst. "And with freight rates surging and profitability poised to follow, orders turned sharply higher starting in September for van trailers, Class 8 tractors and Classes 5-8 vocational trucks."
Yet September and October also led to massive gains in the Class 8 space, with the market approaching 40,000 orders in October and setting a 26-month high. Coupled with improving freight rates and tonnage, and other robust market indicators — such as FTR's Trucking Conditions Index, which recorded its third-highest reading in a decade in September — demand definitely appears stronger than one would have anticipated in April.
The used truck market also has improved in recent months and looks stable entering the new year. Sales last quarter were equal or greater than 2019 in some categories and demand, which continues to rise, is expected to continue to outpace supply for the foreseeable future.
But positive economic indicators alone will not sustain equipment sales. Freight still has to move.
The American Trucking Associations' (ATA) advanced seasonally adjusted for-hire truck tonnage index has fallen three of the last four months and is down 3.9 percent, to date, compared with 2019. ATA Chief Economist Bob Costello says he believes October's 6.3 percent drop in the index after a 5.7 percent gain in September was "more of a seasonal issue during a pandemic than anything else," adding, "there are plenty of carriers still saying that tonnage, retail tonnage in particular, is good."
Putting COVID-19 in the rearview mirror is going to cause challenges as well.
During a recent Heavy Duty Manufacturers Association (HDMA) Pulse webinar, MacKay & Company Economist Dr. Bob Dieli outlined the economy's current position in what he perceives as a W-shaped recession. Dieli believes "we've reached the end of the second phase, which is the rebound from the pandemic," but that doesn't mean we're out of the woods yet.
"Now I think we have to add the effects of the growing number of lockdowns that are some ways repeating what happened in the first phase. I think we're in for some type of pause over the next several months, how long and deep remains to be seen," he says.
Fortunately, the second dip in the W is unlikely to be as sudden and severe as the first. The truck order data referenced above shows carriers are confident enough in customer demand to begin purchasing trucks now, rather than wait for the recession to conclude. MacKay & Company Vice President of Sales and Marketing John Blodgett adds sales volumes in the parts and service space also seem to indicate business has returned and customers are again willing to invest in their fleet.
"There's more activity out on the road and the vehicles are needing maintenance and repair, so that's another positive," he says. "The trend since July is that most of the data has been good, it's been positive. We're asking truck dealers about their parts sales month over month and on average they've been up the last three months. September was up 1.5 percent." KEA Advisors has heard a similar story from the dealers in its weekly parts and service volume surveys.
Overall, this data has led MacKay & Company to revise its aftermarket forecast for 2020 upward from the 19.6 percent reduction it first predicted at the start of the pandemic. Now the company is tracking the aftermarket as likely to finish down 10 to 15 percent this year, says Travis Kokenes, market research manager.
That's not a number anyone in the industry would have wanted in January; but after the struggle of this spring, it's a lot better number than it could have been.
"Times are tough, no doubt about it, but for those who've been in this industry long enough to know, the trucking economy is resilient, and we may yet come out of this most recent downturn stronger than ever," Kokenes says.