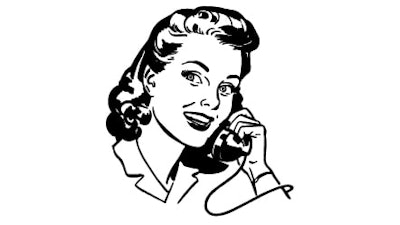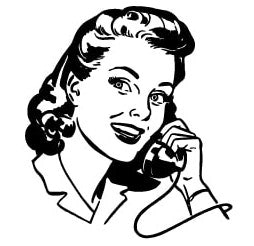 We've all been there. On the phone. On hold. "Your call is very important to us, please stay on the line for the next available representative …," and you're stuck for who knows how long, listening to really bad music. And when you finally do get a representative, how friendly are they?
Nobody wants to feel like they've called their cable TV provider when they need to order parts, schedule maintenance or, worse yet, have a truck down.
The bigger a company you are, the more locations you have, which means a larger staff your customers want to reach directly. For these reasons, you likely need a good phone system to facilitate quick and effortless communication — a phone system with an efficient menu system, voicemail and the ability to transfer calls to employees away from the office. Smaller organizations, where staff is lean, might want to consider it, too, so as not to task employees with answering calls in addition to their other duties.
A phone menu should not go more than two menus deep, or you take the chance of a customer getting impatient, hanging up and calling a competitor, says Ian Coburn, president, director of learning, GPA Training, which provides electronic and in-person training and gaps analysis consulting. He also is a public speaker and the author of, "The Customer is Never Right."
According to Coburn, callers should have the option of pressing "0" at any time to reach a person or leave a message, and he also suggests using a phone system that can track how many callers hung up, when, how many left messages and how many reached a person.
The robotic voice and programmed script that might come with some phone systems should be replaced with a recording of the employee with the friendliest smiling voice, says Nancy Friedman, founder and president, The Telephone Doctor, a customer service training company, which provides training online, on-site and via webinars.
However, even the most well-organized phone menu won't matter if the employee it routes the call to isn't representing your company properly. Employee training on how to be helpful and friendly is crucial to customer service.
Friedman stresses the importance of a positive attitude, regardless of how busy employees are or what non-business matters might be affecting them. When customers call, they're going to be in a hurry and they need help. "They don't need someone laden with resentment because they didn't want to go to work today," she says.
"A lot of people blame answering the phone improperly because they were in a bad mood or because something happened on the way to work, etc. That's what we call emotional leakage," Friedman says. "You cannot let what happened before you got to work bother you. Or worse yet, bother the customers. Leave that baggage outside. Do not bring it into work."
Coburn provides some tips for training employees when answering customer calls.
Make sure everyone understands "customer friendly" means getting the right solutions for customers, not simply being pleasant and friendly. Coburn also recommends involving employees in the training by listening to their challenges when on the phone and discussing what works in various situations. He adds training should be as close to the real world as possible.
"Often in phone training we wrap training in a utopia instead of the real world," Coburn says. "For example, ineffective training acts as if calls come in one at a time, never overlapping. But, in reality, they often come rapidly and simultaneously, so make that your training environment. If you don't, your staff will consider the training a joke and out of touch."
Editor's Note: Be sure to read much more about the importance of a good phone system and how it relates to customer service in the August edition of TPS magazine.