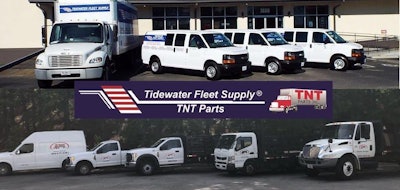 Any business with an eye on the future and sustained success understands the importance of leadership development.
Few commit to it like Tidewater Fleet Supply (TFS)/TNT Parts.
As one of the largest independent distributors in the mid-Atlantic and southeastern U.S., TFS/TNT Parts is a business with a lot of leaders. The company operates 16 locations across five states, including three distribution centers, and has a workforce of more than 200.
It also is a company with expansion in its DNA.
Tidewater Fleet Supply was founded in 1953 in Virginia as a battery distributor that evolved into a multilocation, full line heavy-duty truck parts distributor. TNT Parts was started later but followed a similar growth trajectory. TFS's acquisition by investment group Falcon Affiliates in 2014 furthered its expansion — TNT Parts was purchased in 2016 and D&J Supply was acquired to expand the TNT brand earlier this year.
Growing at such a rate would be daunting for many distributors, but thanks to a structured, well-defined and comprehensive leadership and workforce development program, TFS/TNT Parts has managed its growth with aplomb.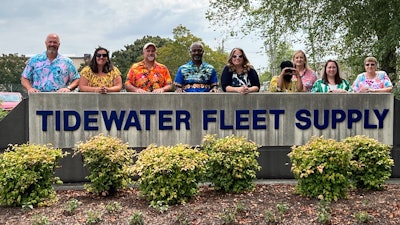 TFS/TNT Parts is a trusted, essential vendor for thousands of clients across the eastern U.S. It's a business known for its intelligent, relationship-driven selling and its willingness to invest in people and processes to improve. It is because of those traits and many more the combined company has now been named a finalist for the third time (2004, 2011) for the Trucks, Parts, Service Distributor of the Year Award.
"We are working to change this industry from the inside out," says CEO Dale Herold. "We want to do things differently. We want to build a business that grows and develops leaders."
[RELATED: In conversation with Distributor of the Year finalist Tidewater Fleet Supply/TNT Parts]
"I am an avid reader and student of leadership," Herold adds. "I believe if we can teach our people how to lead and build a culture of trust and credibility, we will give our people the tools to make decisions quicker and help our customers."
TFS/TNT Parts' leadership investments are myriad. Managers address leadership and workforce development every week during department meetings; individual check-ins with employees often include time to discuss personal development journeys. Herold notes the company's annual strategy meeting in October included a full day for leadership development.
But the crown jewel of the company's leadership focus is T2LP — a three-day, immersive, on-site training course led by Herold and his wife, who is a professional leadership coach. More than 125 of the company's associates have completed the program since its introduction.
"Every person who does it, after we follow-up with them, they are always just gushing with enthusiasm," says Nathan Powell, southeast operations manager.
"I think it's confirmation for everyone in the company," adds John Dannenhoffer, vice president, supply chain. "It shows them what we work on for so long is real. There is a reason why we do this that makes all of us stronger."
Director of IT Tim Divers says T2LP also helps broadcast common terminology that improves communication companywide.
"I don't know what people expect before they go, but I know everyone who goes values the experience afterward," he says.
[RELATED: Catch up with 2022 DOTY finalist Crossroads Truck Equipment]
Yet focusing entirely on leadership overlooks TFS/TNT Parts' other impressive traits, like its vast product expertise, impressive stocking and delivery practices and, of course, its willingness to teach customers.
"We love to have training events," says Mike Smith, mid-Atlantic operations manager. "When we have vendors in, we try to make it more of a learning experience than a sales opportunity."
The 2022 Distributor of the Year program is sponsored by the Commercial Vehicle Solutions Network (CVSN), High Bar Brands' Minimizer and Premier Manufacturing, Interstate Billing Service, Karmak and Meritor.