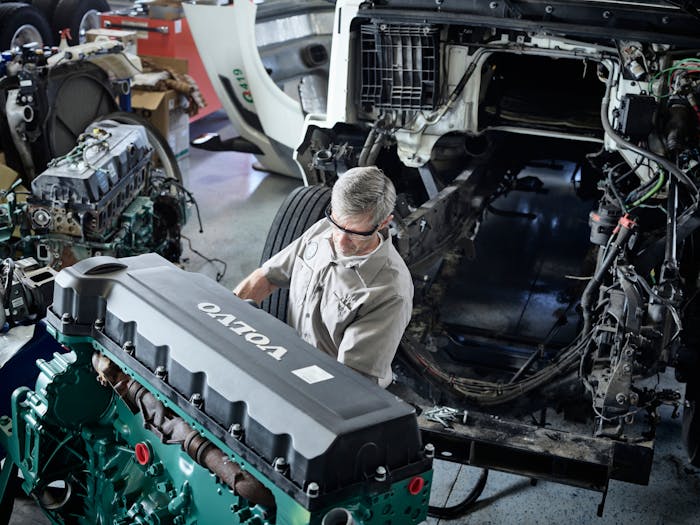 Volvo Trucks North America
Heavy-duty trucks and manual transmissions are as ubiquitous together as peanut butter and jelly. Despite all that history, automated manual transmissions (AMTs) continue to grow in popularity among truck buyers.
Understanding this adoption curve is a key step toward proper care by dealer and independent service providers. The shift toward AMTs in the over-the-road truck market has been a customer-driven revolution.
Tim Bauer, vice president, aftermarket, Eaton's Vehicle Group, says most on-highway trucks produced these days are equipped with an AMT. Truck OEMs have made AMTs standard in just about all linehaul trucks, either through their own transmission or the Eaton Ultrashift Plus or the Eaton Cummins Endurant HD (or the upcoming Endurant XD series).
Bauer says a combination of factors is driving increased adoption of AMTs.
"The driver shortage is certainly a primary reason; fleets needed trucks that are easier to drive. The need for the improved, consistent fuel economy requires the engine and transmission to work better and smarter together. This enables improved fuel economy and better safety features for drivers and those around the truck," he says. "Once truck manufacturers were able to show how AMTs improved the truck and the driving experience, fleets just needed to do their payback analysis to justify the increased price of the truck."
From a performance perspective, Bauer says AMTs provide better average fleet fuel economy, longer clutch life, reduced driveline damage and driver-satisfaction features such as hill start aid, engine overspeed protection, urge to move and predictive shifting.
[RELATED: Are you prepared for the AMT revolution?]
At Daimler Trucks North America (DTNA), more than 90 percent of on-highway customers are choosing AMTs for their purchases, up from approximately 15 percent in 2012, says Len Copeland, product marketing manager, Detroit Products.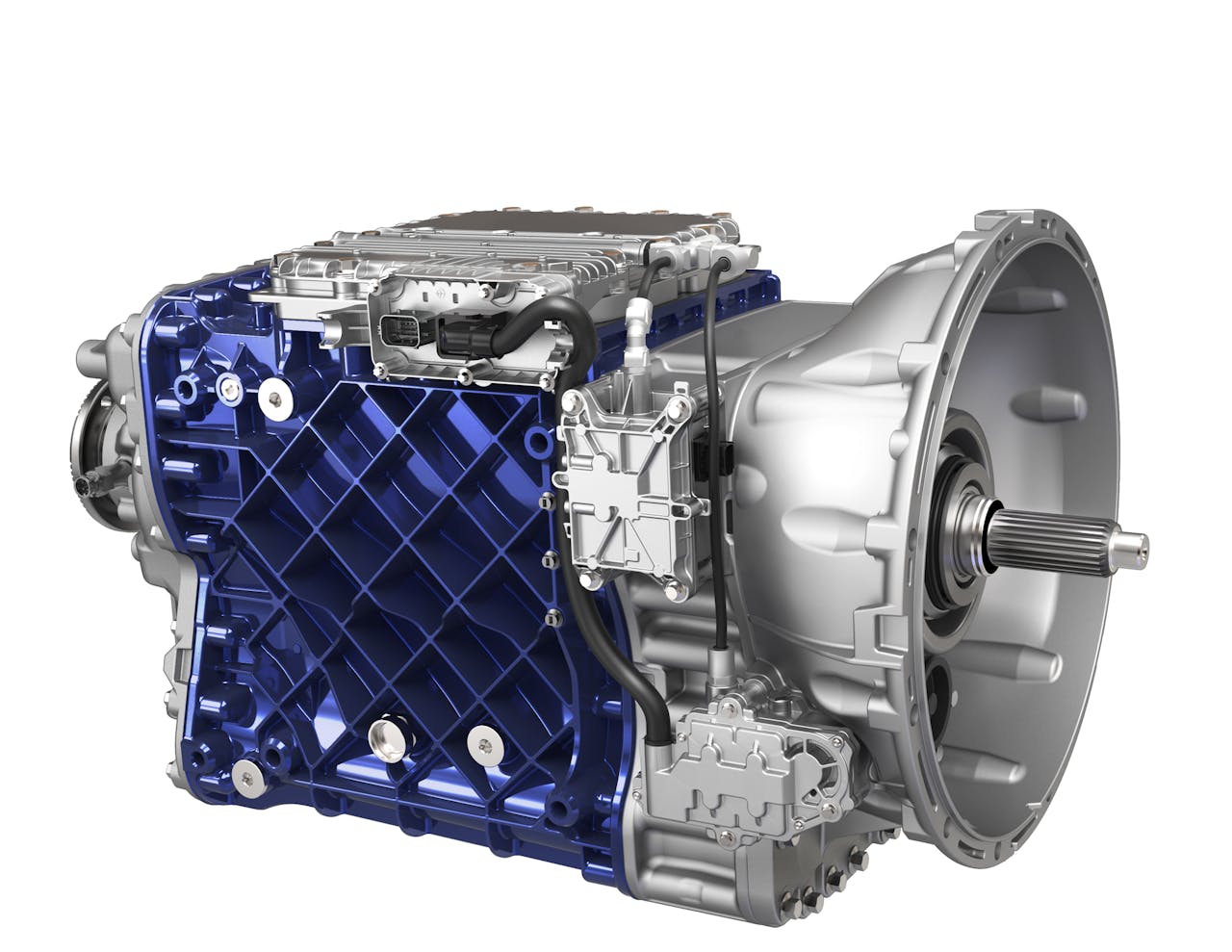 Volvo I-Shift AMTVolvo Trucks North America"The adoption of AMTs as the overwhelming majority of purchases happened quickly due to the compelling case for the product. Fuel economy, uptime and driver comfort are all dramatically improved with an AMT. We believe the market will continue to grow for AMTs, particularly the vocational market," he says. "AMTs are a 'butts in seats' option where to experience it is to become a believer."
It's been a similar story at Volvo Trucks, which launched its I-Shift in 2001 and has seen North American take rates jump from high single digits in 2007 to 95 percent in 2021.
There is increased driver acceptance of AMTs for a variety of reasons, but it can largely be attributed to the well-performing nature of the technology, says Johan Agebrand, product marketing director, Volvo Trucks.
"Increased connectivity solutions allow fleet managers to adapt the AMT shifting strategy depending on the transport assignment, resulting in added versatility. From a driver's perspective, AMTs increase safety as one does not need to focus on securing the right gear, especially in high-traffic situations, while also enhancing uptime due to decreased wear and tear," Agebrand says.
"Ultimately, this leads to higher revenues for the customer, better delivery reliability and fewer disturbances in fleet management," he says. "Additionally, the downspeeding concept with Volvo engines for increased fuel economy, especially our Turbo Compound engine, has gained popularity and it requires the Volvo I-Shift transmission to make this possible."
How AMTs, manual transmissions differ
To better understand AMTs and their popularity, experts say it helps to understand how these automated manual systems differ from their fully manual counterparts.
The Mack mDRIVE AMT is a traditional manual gearbox with electronically controlled clutch actuation and gear shifting, says Greg Holderfield, Mack Trucks director of technical support services.
"The mDRIVE requires less maintenance and service than a manual transmission because it does not require clutch cables, linkage, cylinders or manual shifting components that have to be adjusted and maintained," Holderfield says.
To help maximize uptime, Mack Trucks says it proactively monitors the mDRIVE and mDRIVE HD AMTs through Mack GuardDog Connect, which identifies critical fault codes and alerts the driver and Mack OneCall agents at Mack's Uptime Center, who then coordinate necessary repairs or service. Now, through Mack Over The Air remote programming, software updates or necessary parameter changes can be done without visiting a dealer, saving drivers time and freeing up technicians and shop bays for repairs and service that can't be done remotely," he explains.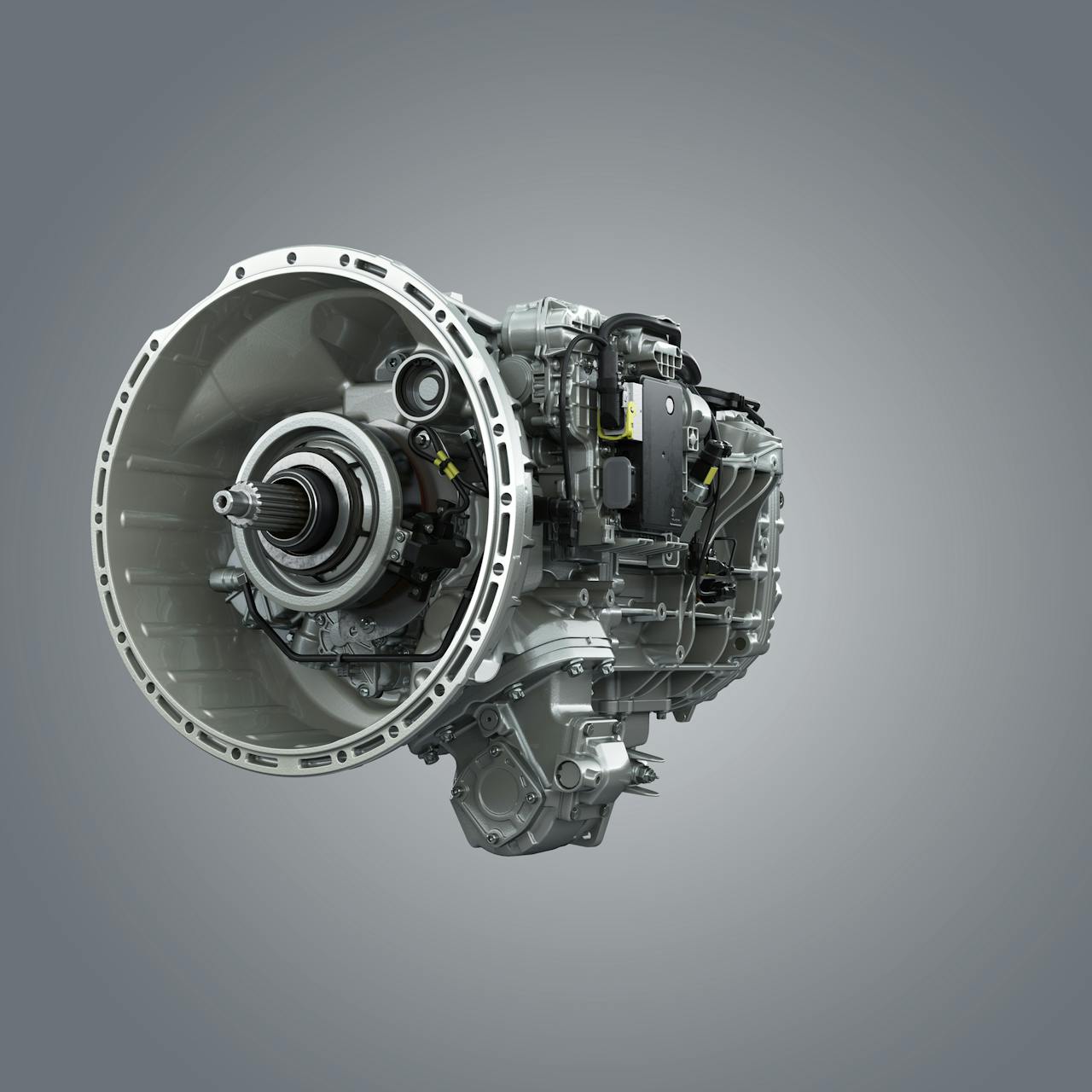 Detroit Diesel DT12 AMTDetroit ProductsDetroit Diesel says the DT12 was designed to be more service friendly than a manual transmission. The DT12 along with a Detroit engine come standard with its Detroit Connect services. Detroit Connect relays fault event information to the fleet or operator's back office, detailing the fault information, necessary steps to take and the closest service location if necessary. The DT12 also is "fully harmonized" with the Detroit Diesel Diagnostic Link (3DL) software, the company adds.
With the electronic control and monitoring of the AMT, Volvo says it is easier to assess for potential maintenance and/or repairs. For example, once the clutch is installed and calibrated, the transmission ECU keeps track of the wear and will alert the driver when it is due for replacement.
"Our Premium Tech Tool is used to interface with the vehicle to view and diagnose faults, monitor clutch wear status, and run tests and calibrations. There are specific tools for electrical and mechanical repairs. These diagnostic and service tools are available to our Volvo Trucks dealer network," says Agebrand.
(Editor's Note: Part 2 will focus on AMT repair and tech training and will publish on Nov 3.)