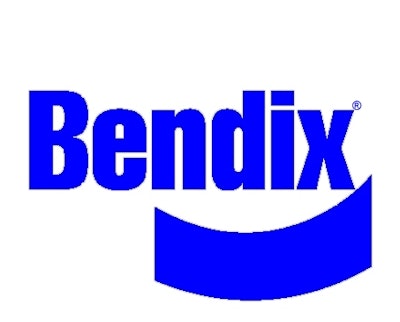 Bendix Commercial Vehicle Systems LLC conducted a safety and training demonstration for legislators, regulators and advocacy group leaders in Washington D.C. this week.
The two day event on May 17-18 was held at RFK Stadium as part of the Motor & Equipment Manufacturers Association (MEMA) Legislative Summit and Ride & Drive. More than 200 policymakers and media participated in the Ride & Drive. This year's proving ground demonstration was the sixth time in recent years that Bendix has provided government and industry leaders an up-close educational look at its technologies.
"In a rapidly evolving landscape for commercial vehicle technologies, we want to help legislators, regulators, and advocacy groups understand where these technologies are today and what they may look like tomorrow," says Berend Bracht, Bendix president and CEO. "Our demonstration is the best way we know for participants to learn how our advanced technologies can help mitigate accidents and move us closer to the goal we all share – the safest possible roads for everybody."
During the demo, guests experienced firsthand the performance and effectiveness of Bendix Wingman Fusion, Bendix's driver assistance system, and E-Park, its Automatic Parking Brake technology in development.
The company demonstrated Wingman Fusion on two Class 8 tractors and E-Park on a school bus.
"In addition to enhancing vehicle and highway safety, these foundation technologies are integral in the development of advanced driver assistance technologies and autonomous vehicle technologies for the future," says Fred Andersky, Bendix director of government and industry affairs.
"The more informed that government leaders are about these solutions, the better they can address the complex issues in the commercial vehicle industry. We believe fully in communication and knowledge-sharing – and all the better if it can be from the cab of a big rig or inside a school bus."