At No. 6, we have another first-time representative on our year-end Trucks, Parts, Service Top 10 new product countdown.
Magnum earned the sixth spot on our list this year for its July release announcing its new redesigned latch system for tube bumpers on light commercial trucks.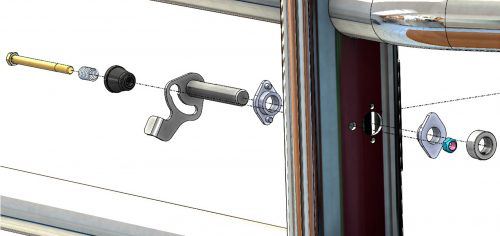 According to Magnum, its new latch system features a redesigned locking cam that is made to be fastened securely by a retractable knob that helps keep the latch in place and prevent any movement, reducing wear on all components.
The company says the new systems enable easy daily inspections — users simply pull the knob out and lift the latch. The knob also is spring-loaded so it locks into place automatically once the latch is in the closed position.
Magnum says all of its new tube bumpers come with the updated system and retrofit kits are available for older models.
To read Magnum's original release in its entirety, please CLICK HERE.
Please check back tomorrow as the TPS Top 10 countdown continues with product No. 5. Previously released products in our Top 10 can be found below:
No. 7 – Dorman HD Solutions
No. 8 – Horton
No. 9 – Peterson Manufacturing
No. 10 – Lincoln Electric