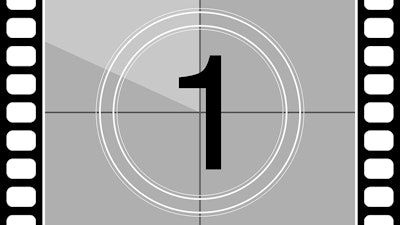 We have a new champion on top of the Trucks, Parts, Service annual top aftermarket products countdown. After coming in second last year — and ninth earlier this month — Milwaukee Tool has earned the top spot on our 2020 list for its M18 top-off power supply tool, released in September.
Milwaukee Tool joins Snap-on (2019, 2018), Grote Industries (2017), Minimizer (2016) and Dorman HD Solutions (2015, 2014) as suppliers who have topped our annual countdown. The release announcing the M18 top-off power supply has pulled in more than 5,700 views since it published on our site, doubling runner-up Snap-on and far outpacing the rest of our top ten list.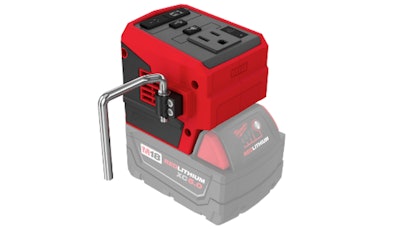 As for the product, Milwaukee Tool described the M18 Top-Off 175W Power Supply as a simple tool that delivers simultaneous power to personal devices and small electronics. Through its integrated AC 120V outlet, USB-C Power Delivery (PD) port and USB-A port, users can quickly charge up to three devices at the same time without the barriers of speed throttling.
Milwaukee also noted it is the first to incorporate USB-C Power Delivery charging technology on a power tool battery platform — USB-C PD is an industry-leading technology, common in smart devices, that minimizes downtime by charging devices faster than traditional chargers on the market.
With its USB-C PD port (45W), this power supply is capable of recharging devices from a fully depleted state to 80 percent capacity faster; up to 75 percent faster than conventional 5W wall chargers that come stock with most devices. As an example, users can charge a smart phone from 0-50 percent in roughly 30 minutes, Milwaukee Tool said.
Additionally, the unlike most multi-port power supplies, every port on the M18 Top-Off maintains full power even when all are in use. The company said users can power their laptop while charging their phone and tablet, all at full speed. And the M18 Top-Off 175W Power Supply is fully compatible with the entire M18 line, now offering more than 200 power tool solutions.
To read Milwaukee Tool's original release in its entirety, please CLICK HERE.
Congratulations to Milwaukee Tool and every manufacturer to make this year's list. For comprehensive recap of this year's TPS Top 10 countdown, please CLICK HERE.