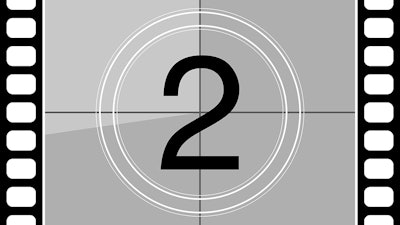 Earning a position in our top five for the second year in a row is Milwaukee Tool.
After placing fourth on last year's Trucks, Parts, Service new products countdown, Milwaukee Tool moves up to second this year thanks to its October announcement of several new shop tools and a service shop sound system.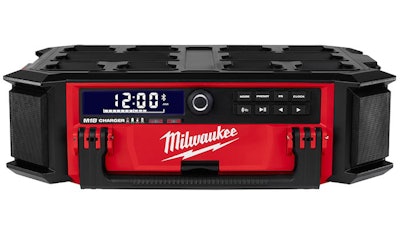 Overall, the company introduced three new ratchet and socket sets, two breaker bars and a sound system back in October. Regarding the new ratchet and socks sets, Milwaukee says it now includes a 1/2-in. drive in addition to the 3/8-in. and 1/4-in. drive sets introduced a year ago. The ratchet in all of Milwaukee's ratchet and socket sets is designed with a slim profile head and 90 teeth delivering 4° of arc swing for better access in tight spaces, the company says.
The sockets also feature a four flat side design that stops rolling and allows the socket to be used with a wrench. All sockets are engraved with sizing. Each ratchet and socket set is arranged in a removable inner tray. The company adds the rust and corrosion-resistant breaker bars also are equipped with a 180° pivoting head and an ergonomic handle.
Finally, Milwaukee Tool notes its M18 PackOut Radio + Charger is compatible with the PackOut Modular Storage System and equipped with 10 speakers and full-range connectivity, allowing users to stream sound wirelessly from more than 100 feet away.
To read Milwaukee Tool's original release in its entirety, please CLICK HERE.
Please check back tomorrow as the TPS Top 10 countdown concludes with our highest-read new product release of the year. Previously released products in our Top 10 can be found below:
No. 3 – Minimizer
No. 4 – Steel King Industries
No. 5 – RevHD
No. 6 – Magnum Truck Gear
No. 7 – Dorman HD Solutions
No. 8 – Horton
No. 9 – Peterson Manufacturing
No. 10 – Lincoln Electric