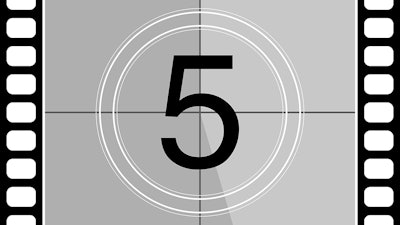 Another first time participant on the Trucks, Parts, Service Top 10 new products countdown holds the fifth spot on our list this year.
We move into our top five most read new product releases of the year with RevHD, which in April released its new lines of severe duty hub caps with heat check indicators.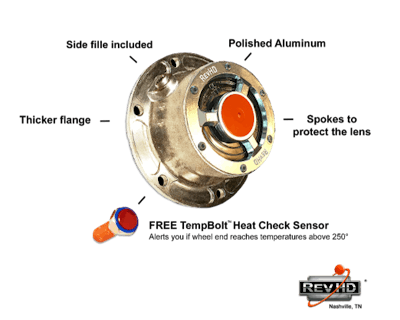 The company touted its new hub caps as severe duty products because all of the engineering and design for the product was focused on off-road and extreme hauling conditions, says National Sales Manager Brian Beathard.
The hub cap's heat check indicator works using a free TempBolt that is included with every hub cap purchase. According to RevHD, the TempBolt serves to warn vehicle owners of the potential for heat damage on a bearing, hub or spindle.
In April the company noted it was offering its hub cap in a standard six-hole, TN trailer version and in a PSI version, though later in the year, the company planned to produce a steer version and a TP trailer version of the hub cap. The product also includes a no-questions-asked warranty, RevHD says.
To read RevHD's original release in its entirety, please CLICK HERE.
Please check back Thursday as the TPS Top 10 countdown continues with product No. 4. Previously released products in our Top 10 can be found below:
No. 6 – Magnum Truck Gear
No. 7 – Dorman HD Solutions
No. 8 – Horton
No. 9 – Peterson Manufacturing
No. 10 – Lincoln Electric